24 October 2012, writed by Yar
category: tshirt
Budi Satria Kwan: T-Shirt Designer - Graphic Designer - Illustrator Interview
Budi Satria Kwan (aka Radiomode) is a freelance graphic designer, t-shirt designer and illustrator who enjoys solving the mystery of creative visual. He started taking freelance work seriously during his third year of tertiary schooling and claims he has learned a whole lot more outside the of the classroom environment.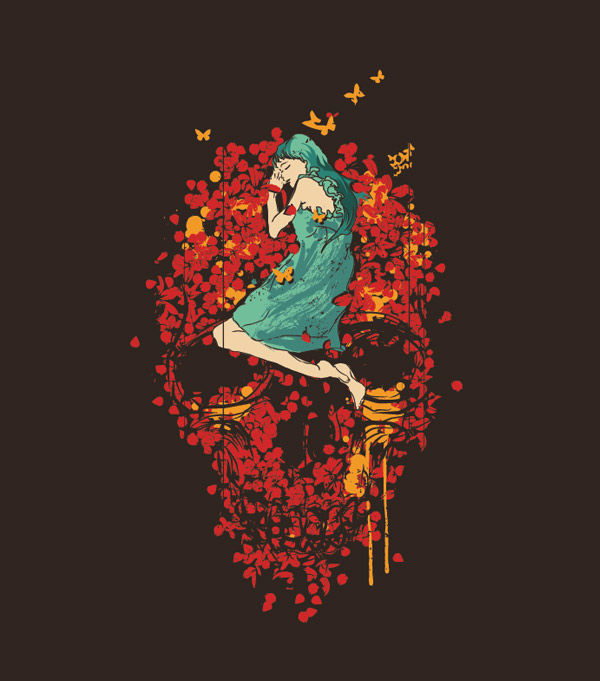 Budi is most popular over the internet for his t-shirt designs, he also incorporates works such as logos and stationery designs. Kwan enjoys creating surreal images and adorable cute characters complemented with bold colors. Over the past few years his designs have been commissioned by Gap, Yahoo, Tiger Beer, Mberry, Urban Outfitters, Threadless, Shicon, and various large and independent clothing stores.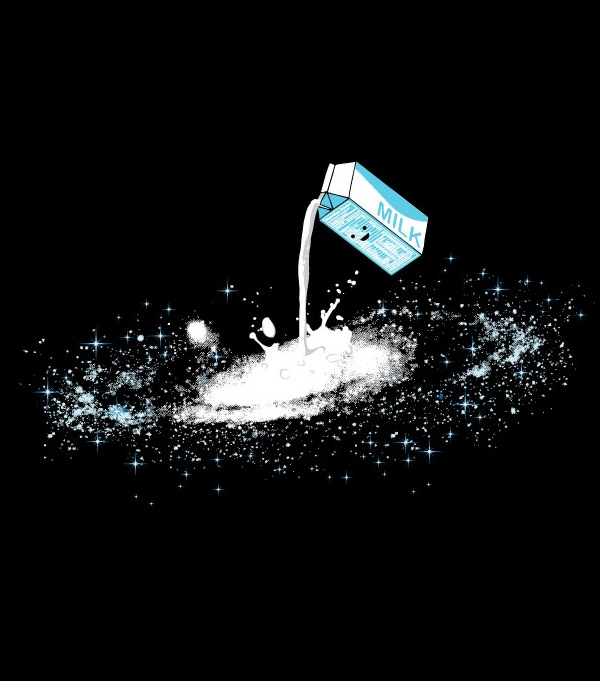 Two years ago, Budi initiated his own online store called Concrete Rocket as the result of people's interest in his stenciled artworks. His idea began as an online t-shirt store and is currently in the process of being turned into his own personal art shop.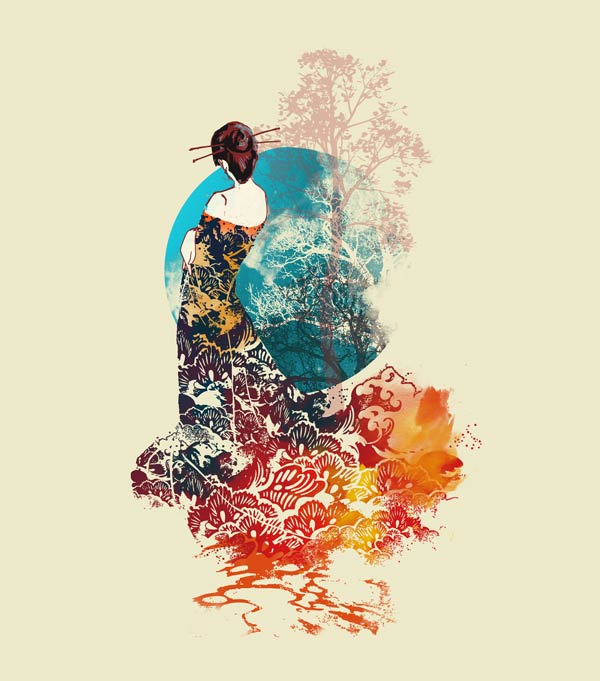 Budi was willing to give us some insight into his personal life as well as his style of design.
Here's what he had to say...
When did you start taking art seriously?
Back in the university, when my friends took accountancy and economy as second degree, I took art subjects as general electives.

How would you best describe your style?
Surreal and cartoon like.

Have you ever been ripped off? If so, was it subtle or obvious?
Yes, it was direct copy and paste so it is obvious
Is there any particular design you are most proud of?
I can't think of one, I am happy with of all my designs.
Is there a design that you didn't like, but received high acclaim?
It wasn't I did not like it, but I believe there is more that could be done with it. However, the client liked it as it was. Sometime it happened where there was different opinion between the designer and the client. As long as the buyer is ok, I am happy too.

Do you look at this type of art as business or just a hobby?
I see it as a hobby that turns into business.
What motivates you in life?
Happiness.
Do you have a preference for screen printing or DTG (Direct-To-Garment) printing?
It all comes down to the machine. Some DTG is actually better than a heavily inked screen printed t-shirt.
Mac vs. PC?
PC
Do you engage in physical activity (work out, yoga, martial arts)?
Yes, I used to swim a lot, then that changed into running a lot. Now I cycle a lot.
Do you cook?
Yes, I love cooking. No one likes the results though..
Are you a vegetarian or vegan?
No, I love meat.
What languages are you fluent in?
Bahasa Indonesia and English.
Do you play any instruments?
Piano.
Do you have any favorite TV shows?
Recently, I was hooked to Walking Dead, but their second season sucked real bad.

What is your preferred method of transportation (motorcycles, bicycle, car, walk)?
If in Singapore - Walk

If in Indonesia - Car. You should try to cycle or walk in Indonesia; Life changing experience.
Do you produce art in any other mediums?
Yes, my offline stencil work.
Do you play any sports?
As long as it does not involve chasing balls, fighting for balls, or touching balls.
What movies do you enjoy most?
Horror, Thriller, Mystery
Do you have any favorite books, book series, or authors?
I love horror novels. My favorite author is Dean Koontz.

Do you prefer smart-phones or not-so-smart phones?
No difference I guess. Actually, I had been cell-phone free for over a year. That until a month ago my friend forced me to get one.
What is something that you hate or absolutely enrages you?
Intolerance.
Links for Budi Satria Kwan:

Portfolio: http://www.budikwan.com/
Shoppe: http://www.concreterocket.com/
Facebook: http://www.facebook.com/budi.radiomode

---
---