17 September 2011, writed by Gael
category: it's hot
Paper Heart Loyals
Paper heart Clothing are doing a fun promo game on Facebook. If you like their page and fill out the form, you will become a Paper Heart loyal and automatically enter to take home one of three limited shirts they are giving away in the next two weeks. The cool thing is, once you get three friends to sign up as well, you will
get a personalized Paper Heart surprise package that they will put together themself. It can contain yummy stuff, funny stuff or cool one-of-a-kind items that play a role in the history of Paper Heart.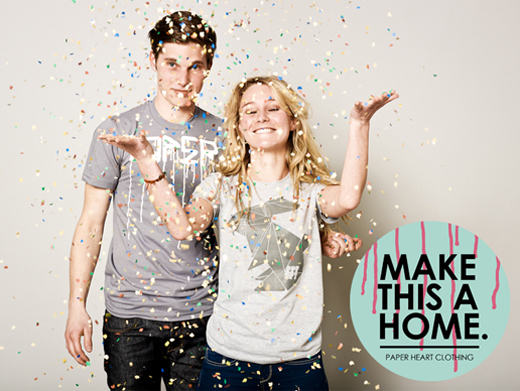 You can follow them with Facebook, Twitter and their blog.

Gaël - [That's the Way] - IloveyourTshirt x Gazmasta
---
---