11 April 2014, writed by Yar
category: tshirt
SZAMERA Introduces "Manga Art" T-Shirts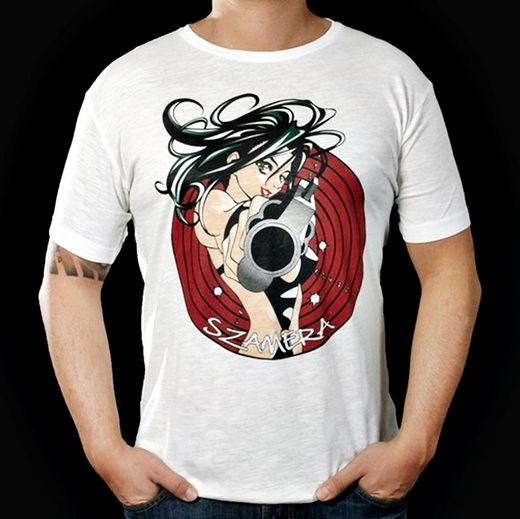 The Ultimate in Cool Graphic T's for Women and Men!
In Japan, the famed Japanese comic art know as "Manga" has always appealed to people of all ages and has gained a significant world wide audience. Images of fictional caricatures that encompass visions of everything from romance, comedy, action-adventure, sci-fi, mystery, sports and even historical dramas among others. It can be childish and serious at the same time yet a true reflection of life's many vibrant facets.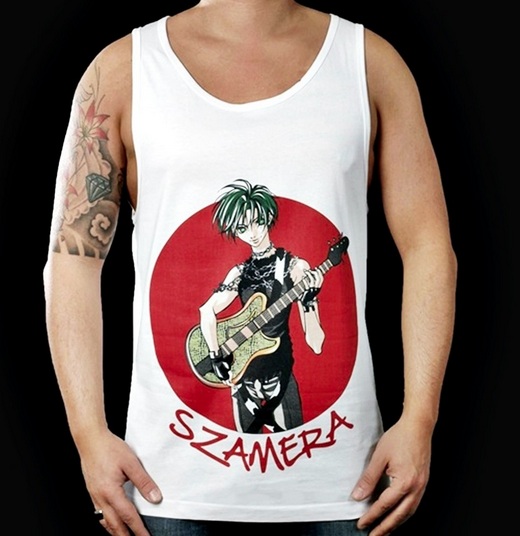 Designer, Martina Szamel, tiring of searching malls and thrift stores for graphic t-shirts that were not too abstract but conveyed a meaning at first glance, stumbled upon these eye-catching images that she felt captured a myriad of life's moods. Graphic images that depict different things in life in different ways. Realizing that it was something that no one else was doing, Martina got in contact with various talented artists in order to create an arsenal of stories and pictures and one, two, three...SZAMERA was born!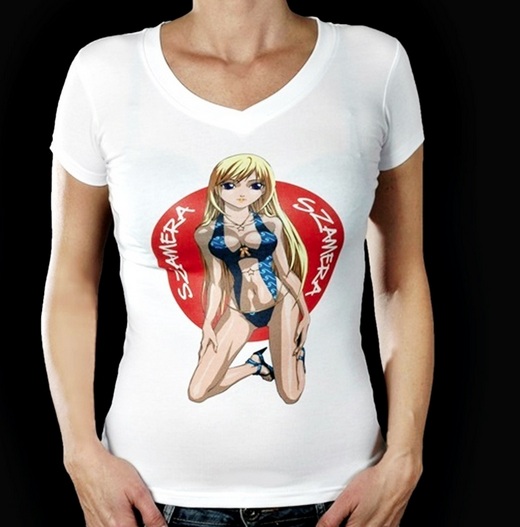 The Spring/Summer 2014 collection showcases a range of tanks, deep-v neck and scoop neck t-shirts with an array of tempting graphics that include "Beach Butterfly", "Candy Girl", "Bikini Girl", "Cat Girl", "Fight Girl", "Fairy", "Dragon Girl" and the mythical sprite "Kobold" among many others. Each piece is designed for wearable versatility and conveniently mixes and matches with existing pieces in your wardrobe such as denim and shorts. The label has also been noted for it's genuine comfort and high quality fabrications from 100% cotton to cotton and spandex blends.
"Manga is our way to express art," says Martina. "All of our talented artists express all types of emotions through Manga. Our message is 'Do not take yourself too serious and have fun with your life'.", she concludes.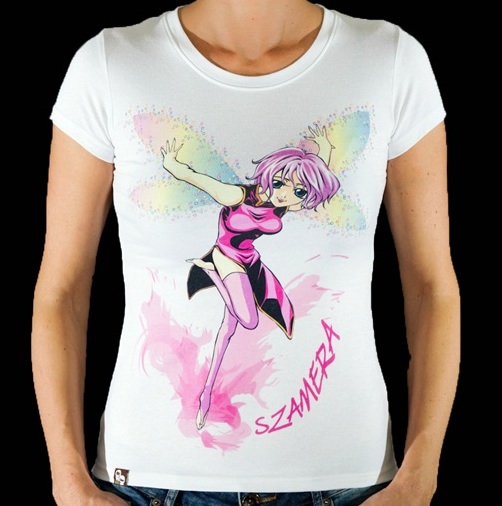 ---
---