21 April 2015, writed by Yar
category: tshirt
Reckless Saints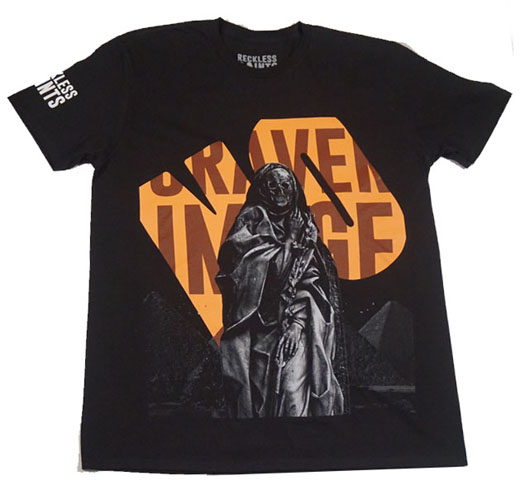 Charlotte, North Carolina, USA -- "Every saint has a past, every sinner has a future." Reckless Saints is a new start up street-wear brand based in Charlotte, North Carolina. According to lead designer, Winston Dean, after years of seeing the same recurring themes in street-wear he and his team were inspired to take a different route and create a brand that was more than just logo driven. They truly have a passion for design and want to both motivate and inspire others. All of their products are geared toward getting people to think outside of the box, as well as be different and creative while still making a statement.
The first T-Shirt released by Reckless Saints titled "Graven Image" makes a bold statement while sticking to their script of being both different and eye opening. On the shirt we see a statue of the Virgin Mary portrayed as death standing in the front of black pyramids. The words "No Graven Image" are also displayed behind the statue in a way that isn't quite obvious. Their concept for this design was to stand against the idea of worshiping material objects and possessions, which they feel far to many people place emphasis on.
Reckless Saints is dedicated to making a name for themselves and carving out their place in the street-wear world. Each product released will be limited production and never reproduced after being sold out. This ensures that their customers will never have to worry about the market being oversaturated with their products.
Check them out at http://www.recklesssaints.com/

---
---