01 December 2010, writed by Gael
category: tshirt
Shirt of the Week @ Formula Werks
Available this week only at Formulawerks "Relativity" T-shirt by Angry Face! Third in the cycle, CMYK version on black and RGB version on white. It's all relative: Be careful with your words and definitely protect your eyes.
» Color Options: Black and White.
» Availability: Men (Regular + Slim Fit), Women and Kids.
» Freebies: Every order comes with free stickers + buttons. Spend $100 and get a free T-shirt.
» Order: Now through December 5th.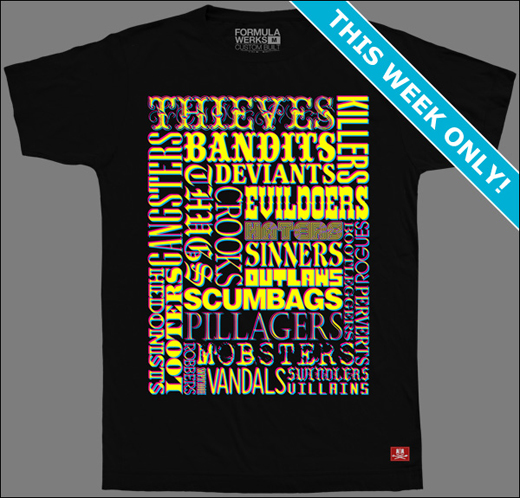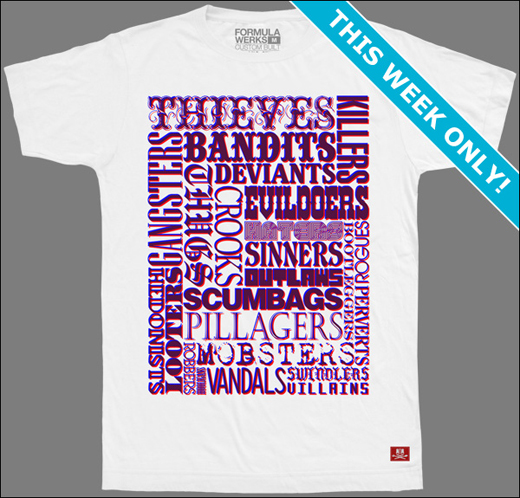 You can follow them on Twitter and Facebook

Gaël - [That's the Way] - IloveyourTshirt x Gazmasta
---
---