30 July 2009, writed by David
category: video
The Buyer Wire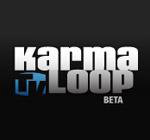 Karmaloop has a bunch of great new gear in this week (like the Diamond Supply Co X Know1edge denim collaboration) and they even have a video on KarmaloopTV called The Buyer Wire, giving you all the details on it as well.
The Buyer Wire is an unprecedented industry insight video giving viewers a firsthand look at new collections available as well as all the details that make each piece of streetwear unique.
Once a week this new video will bring all the hottest new men's and women's collections straight to your living room.
This week the video features the Diamond Supply Co. X Know1edge denim collab as well as some new watches on the site. The Denim comes complete in two different washes: a rinsed raw and a more pronounced and worn fade. Compared with last year's denim collaboration, this second round features a slimmer cut.

David, See Ya! - iloveyourtshirt x Play-Doh.
---
---