21 September 2014, writed by Yar
category: tshirt
Captions Apparel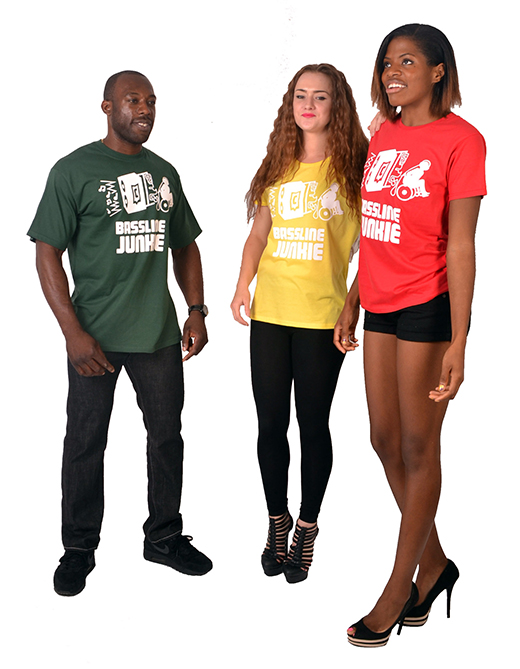 London, England -- Captions Apparel is a fresh brand, bringing relevance to the clothing industry. They are committed to good quality materials and comfortable fits, but their main focus will always be their approach to product images.
Captions Apparel began back in August 2013. British born and bred, they wanted keep their brand as home-grown as possible. It is inevitable that some work will take place outside of the UK, but where possible they will utilize British businesses.
The design in the photos is their 'Bassline Junkie' and one of four launch designs - A saying that many music lovers can relate to, they 'Bassline Junkie' flip it on it's head, combining text and images to create a literal interpretation. The designs are selectively available to males and females, currently running Small, Medium and Large for females and Medium, Large and Extra Large for males. More sizes will be added accordingly.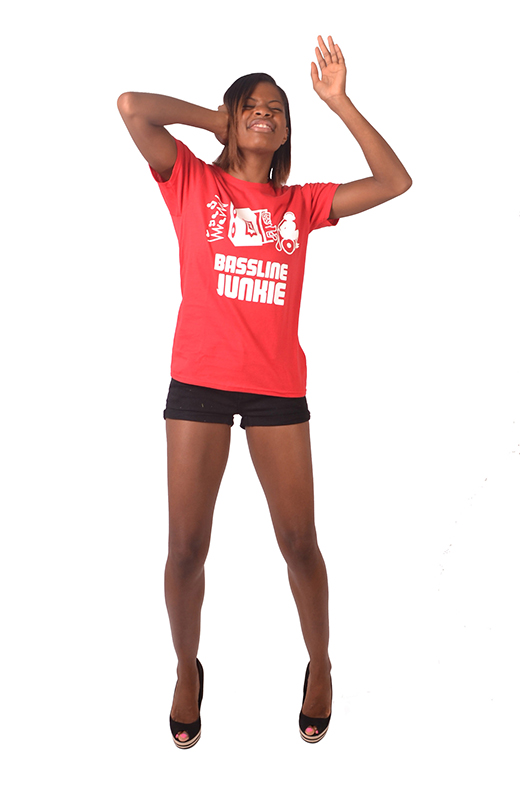 As a team, Captions Apparel always looks for feedback from their followers, and they will take those views on board as they move forward. They have a Kickstarter campaign which they hope will become an extension of the inclusive approach that runs through all their work. Above achieving the funding amount, they see the Kickstarter project as an opportunity to engage with their followers, who will ultimately determine their success. If Captions Apparel is successful, the money will be used to trade at festivals and similar events, broadening their reach. They want those sales, but say, "more importantly we want the name 'Captions Apparel' to be synonymous with inclusion and collaboration."
Captions Apparel is always interested in working with those who are equally driven and have a desire to succeed in their respective fields. They have recently linked up with Charlotte Brimner, (a fantastic acoustic singer of only 17), and DJ GUV (an award winning Drum and Bass DJ who they intend to become more involved with in the near future). Captions Apparel says, "whether you are a musician or athlete, or a painter or actor, we are always looking at creative ways to team up with creative individuals."
The Captions Apparel blog is an ever expanding resource – its dual purpose is to give updates on what's new in the world of entertainment, and also keep you informed on what Captions Apparel are getting up to. Check them out at: www.captionsapparel.co.uk

---
---