13 July 2015, writed by Yar
category: tshirt
Global Citizen Shirt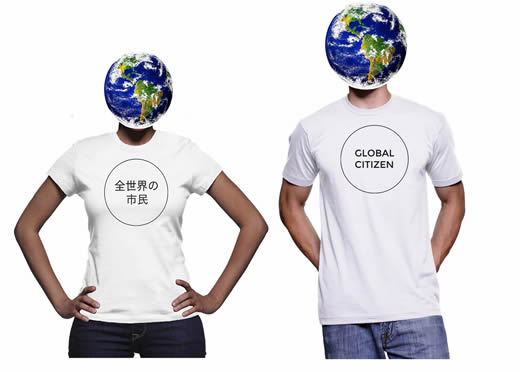 San Francisco, California, USA -- Global Citizen Shirt was founded with the mission to fashionably promote global citizenry. According to their founder, Henry Akerman, a global citizen is someone who supports international travel, loves to meet people and enjoys studying cultural stories.

The most interesting thing about Global Citizen Shirt is that they are a fundraiser for an ambitious goal: all sales of Global Citizen Shirts go toward funding their upcoming YouTube travel show. The show will emphasize intercultural understanding through human connection, focus on interviewing revolutionary social entrepreneurs, filming epic landscapes and exploring the story of life.

The Global Citizen Shirt is available in five languages including English, Chinese, Japanese, Spanish and French. Each language simply says, "Global Citizen" inside of a circle that symbolizes the earth. To sum it up, these guys are selling California-made t-shirts to support a more global world in order to fund a show that promotes a more global world. Interesting.

Check them out at www.globalcitizenshirt.com.

---
---