30 July 2009, writed by David
category: tshirt
A tshirt brand from Sweden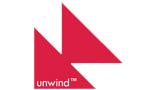 Unwind clothing was founded in Sweden in 2007 by two friends, who soon became  three when a third friend helped give birth to the present Unwind constellation.
Karl, Unwind:
"Our idea has always been about making wearable, high quality t-shirts with somewhat  artistic prints, that we all liked. We shared the ambition to create a t-shirt that fit just as  good as it looked, an ambition we feel we've fulfilled.
10 percent of our revenue goes straight to the organization Doctors Without Borders.  Also, we've put together a CD consisting of talented artists contributing with great music and you'll get it for free when buying an unwind t-shirt.
To us, unwind is all about having a good time, and working hard for something that  we really enjoy. We hope you'll enjoy it too".

David, See Ya! - iloveyourtshirt x Play-Doh.
---
---