06 December 2010, writed by Gael
category: tshirt
Negrete Clothing
Much travelled but London based very independent clothing label - Negrete, have been hard at work transforming their website, polishing up their branding and been searching for new organic threads to start printing on,
They're students of our culture. Products of a wasted youth. In love with good music, great films, heroes & villains, words, popular culture and animals.
Sweatshop free. Made in the UK & L.A. Everything they make is crafted and produced with love and detail, so it can be worn with pride. Their latest range has been produced with 100% Organic Cotton and is also climate neutral as they continue to bring the best quality they can find.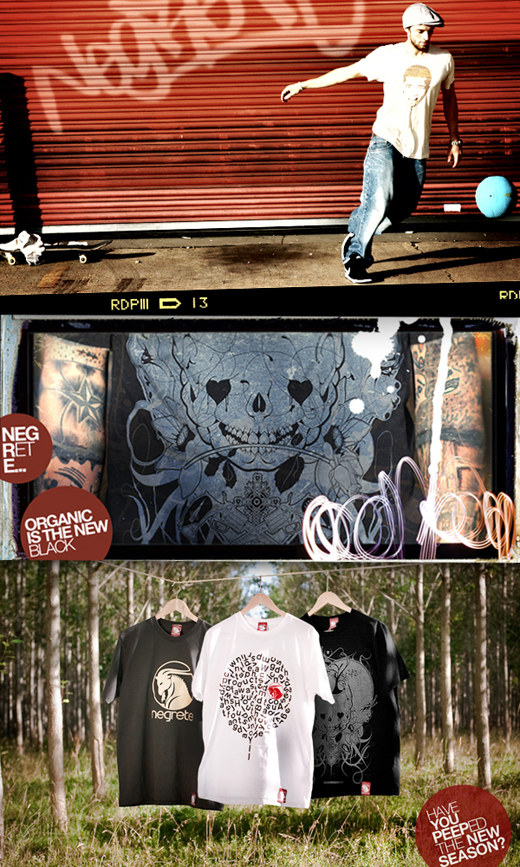 You can follow them on Twitter and Myspace.

Gaël - [That's the Way] - IloveyourTshirt x Gazmasta
---
---