05 October 2013, writed by Yar
category: tshirt
Sean Tidy, AKA Tidy Ink - Graphic Designer and Illustrator Interview
Berkhamsted, Greater London, UK -- Sean Tidy, AKA Tidy Ink, is a graphic designer and illustrator who has been on the scene since 2003 and now specializes in merch for bands and brands.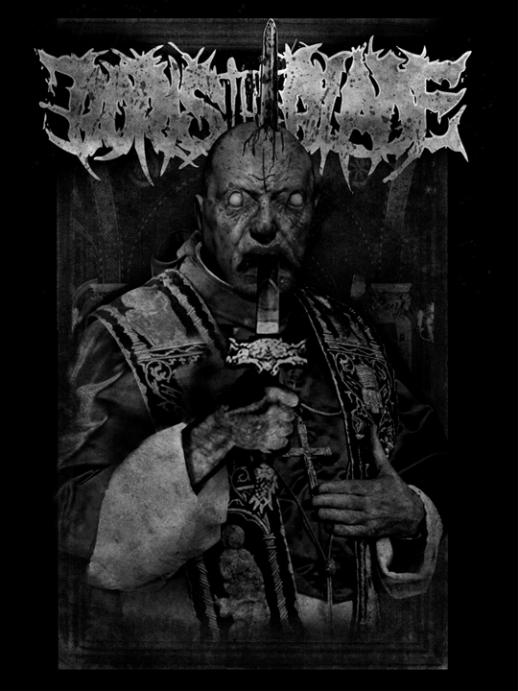 We recently interviewed Sean, asking some questions about his life and design style. Here's what he had to say...
Where did the name Tidy Ink come from?
My dad was a graphic designer and had a business called Tidy Visual Communication (TVC). I was proud of following him into the business, and loved the idea of keeping my surname involved as it's so unique. The word 'ink' just seemed to work with it as I was designing for print, and you print with ink.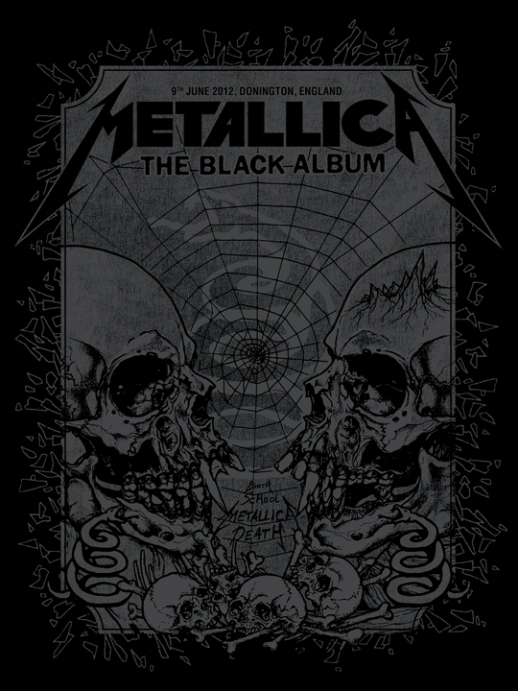 How did you get into designing merch?
I worked as a corporate graphic designer for a few years, and was asked by a friend in the hardcore punk Gallows band to do their first t-shirt. He had the idea and I created a design to be printed. Once they were out there being sold at gigs one band saw it and asked who did it, so I designed one for them, then, another, then another, and so on.
I spent my first couple of years working full time and doing merch in the evenings and weekends. It was a busy time, as you can imagine.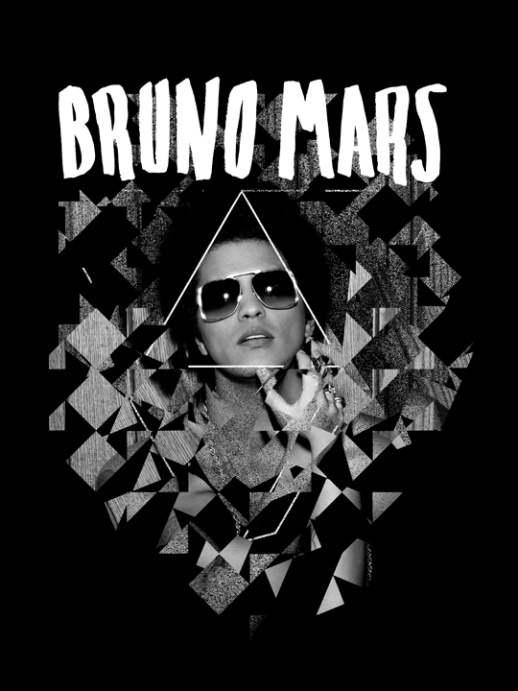 Tell us about where you are now, and the kind of clients you work for.
In the last couple of years I have been lucky enough to work with some of my all time favourite bands including Metallica, Guns n' roses, Rage Against The Machine and a host of other great bands that I love and respect. Working with Metallica has been a complete blessing and I am so lucky to have been able to design for a band I have admired for so many years. I have just created 3 more shirts and have pitched a college jacket to them, so hopefully I'll have a few more pieces under my belt.
Where do you see yourself in two years?
Well, I'd very much like to open a shop and sell t-shirts and prints. Mainly of my own design, but also a few pieces designed by some talented friends and colleagues. I am into heavy metal, street wear and films, as well as parody/spoof designs, so the shop will be quite a mix. I would probably stock a few brands as well as a my own ranges, so it's a central place for people with all sorts of tastes to come and get a new t-shirt.
Do you run a clothing company now?
Yes I run a brand called Tidy Shirts. I have been putting out a new, limited edition shirt every month or so for the past year. Now I have decided to relaunch with a small collection of 7 t-shirts. They will be online at the end of October. I am holding an exhibition of my t-shirt artwork in London, and will launch the new t-shirts at the opening night on the 24th October. The exhibition is called 'Merch n' Destroy' and will be held at Tower 47 in Camden, London.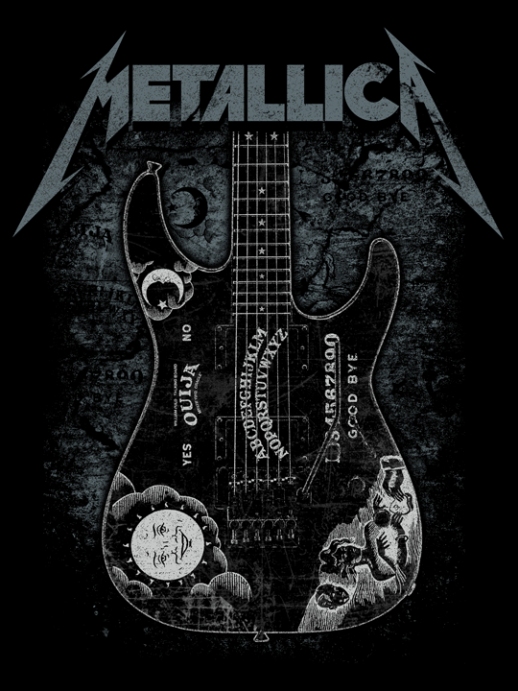 Sounds great. How do you create your artwork for t-shirts?
Well it really depends on the client and the brief. Sometime I will draw and ink an illustration, then colour and finish off on the computer. Sometimes I'll only use just the computer to create the whole design, and occasionally I like to get some photography involved and add that into the creative process. This is usually the best way to get textures and interesting shapes for shading designs. For instance I just used a photograph of some of my foot prints in the background of a new Metallica t-shirt.
Do you ever get stuck on projects? If so, how do you carry on?
Yes it does happen from time to time. It's usually on something that is not my usual style or subject matter. To get unstuck I tend to look elsewhere for inspiration and ideas. Other peoples work, and at books. But if all this fails, I usually take a break and come back to the design the next day. Nothing better than fresh eyes.
Do you have a favourite t-shirt you have designed?
One I am most proud of I did a couple of years back, and I just love how it looks. It's for a band called Death Before Dishonor and I just loved the colours, the and the shape of the design. Every time I see it I am still pleased with how it looks. It hasn't dated as much as other work from that time.
Do you have a specific style?
I get told by some people that they can recognize a design of mine, but because I do a mix of illustration and design, and I can turn my hand at most styles, you'll see that my t-shirt designs vary quite a bit. One might be cartoon based, whilst another is a detailed, photo based design. Maybe in that mix of styles I do have a style; I just haven't seen it yet.
Do you look at this type of art as a business or a hobby?
Good question. I create artwork for a living, that's how I pay my bills, but I also enjoy it, and often find myself working on ideas in my spare time. Tidy Shirts started out as a hobby, as a way to get my ideas out of my head and out into the physical world, but now with a more serious launch it will (hopefully) become a business. So in answer to your question, mainly business, but it often overflows into a hobby.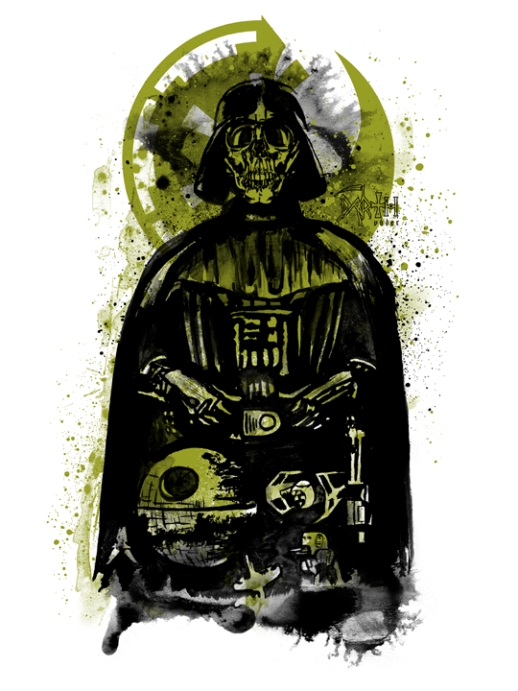 Mac or PC?
Mac. I have no idea ho two work a PC. PowerPoint confuses and scares me.
Do you enjoy physical activity?
Yes, I play football weekly and have just got back into riding my bike. I sold my car as I never used it, and have got the bike back on the road.
Do you cook?
My wife is a school teacher and works long hours, so she is usually home after 7pm. I work from home so it's easy for me to get dinner cooking. I enjoy it when making a chili con carne, or something, but mainly it's just a job that needs doing.
Finally, do you have a favourite movie?
This is a tough one. I'll answer it with the top 5 films I can watch over and over and over and never get tired of:
1) Goonies
2) Anchorman
3) The Shawshank Redemption
4) In The Name of the Father
5) Aliens

---
---