10 October 2012, writed by Yar
category: tshirt
The Minoza Brothers
Francis Minoza and Laurence Minoza are two brothers who make up the design team Nicebleed. Hailing from Cebu City Philippines, they started way back 2008 and never stopped creating since then. A wide variety of illustrations and visuals blanket the collaboration that contains flora and fauna, dark, macabre, graphic design to pop surrealism. Traditional, digital to mixed media contained their art.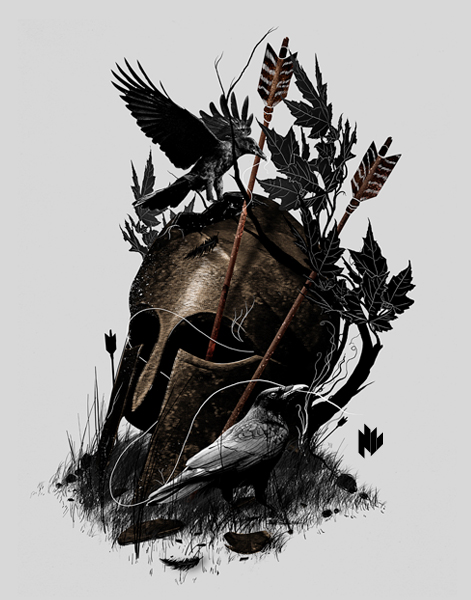 They started working fulltime as freelancers in 2011, generating more prints and t-shirt designs. You might identify their art at tee shirt contest sites online like Threadless, Design By Humans and Shirtwoot, to name a few.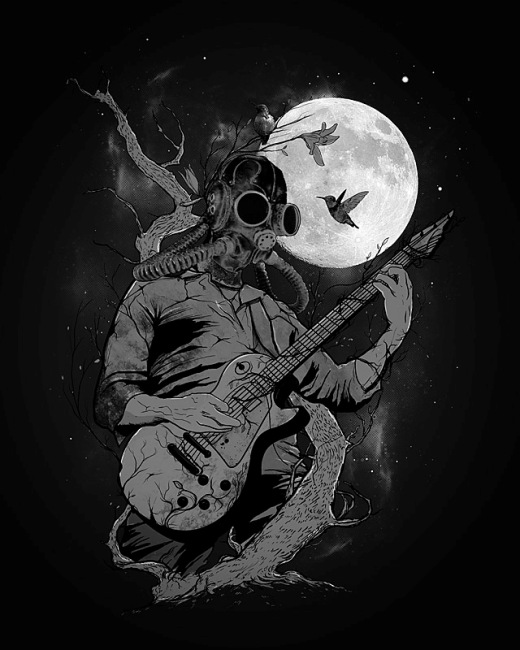 They love their current art style and want to continue doing some more of it at present. Discover them and follow their journey as they go along the infinite road of art.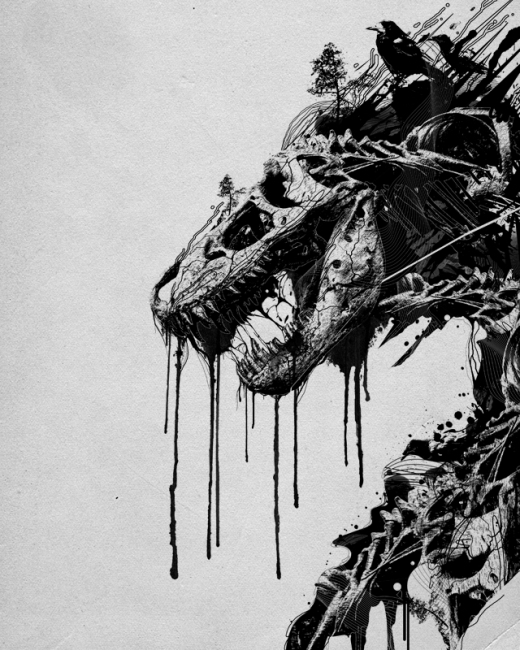 Francis and Laurence were willing to answer some questions we had for them. Here's what they had to say...
When did you start creating art?
Since 2008 we did art seriously
If you go by one, where did your nickname, or "nome de plume" come from?
A username from a computer game.

How would you best describe your style?
These ones - flora, fauna, dark, macabre, pop, surreal, abstract. We embrace more style on creating art.

At what age did you develop this style?
College years, so about 20 years old.
Who or what are your artistic influences?
Lot of surreal artists and lowbrow stuff.

When did you start designing t-shirts?
2008
Do you look at this type of art as business or just a hobby?
Both.
Do you have any business experience?
Selling artworks.
What motivates you in life?
Art.
Are you single, married, or have a significant other?
Singles.
Do you have a preference for screen printing or DTG (Direct-To-Garment) printing?
Screen printing
Mac vs. PC?
Mac.
Favorite clothing brand?
Any clothing brands as long as the stuff is great!
Do you engage in physical activity (work out, yoga, martial arts?)
Running. Swimming.
Are you a fan of any sports?
Boxing and UFC.
Do you cook?
Yes, fried stuff! haha
Are you a vegetarian or vegan?
We love to eat both veggies and meat.
What languages do you speak?
English, Tagalog.
Do you play any instruments?
Guitar.
Who are your favorite music artists?
Pink Floyd, Bob Marley, Radiohead, Deftones, Chevelle, Weezer. Jack Johnson. And a lot more
Do you have any favorite TV shows?
The Walking Dead. Breaking Bad.

What is your preferred method of transportation (motorcycles, bicycle, car, walk)?
Walk.
Do you produce art in any other mediums?
Watercolors, Oil, Digital.
If you watch or listen to the news, from what source(s)?
Yahoo and CNN.
What movies do you enjoy most?
Sci-Fi and Documentaries.
Do you prefer smart-phones or not-so-smart phones?
Smart-phones.
What is something that you hate or absolutely enrages you?
Lazy people.
You can follow them with facebook.

---
---