15 January 2010, writed by David
category: it's hot
It's hot, #5 (with a contest!)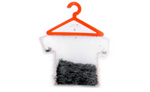 It's hot is the list you wanna read before your week-end. The list is full of stuffs we loved during the week.
Here is our shoot #4: (don't forget to check the contest, after the hot links list).
Thanks to Royal Crush (the brand of Damon Johnson).You can win one tshirt from his new line, to participate: paste this content in a new Tweet and send it to your followers, the winner will be contacted on Monday.
Content: The new Royal Crush collection is online http://i5.be/aiw #royalcrush
Good lucks folks!

David, See Ya! - iloveyourtshirt x Play-Doh.
---
---