05 July 2014, writed by Yar
category: tshirt
JustFizs: The T-shirt App
Milan, Italy-- JustFizs is a startup run by two italians and a spaniard with the scope of changing the way we buy t-shirts online.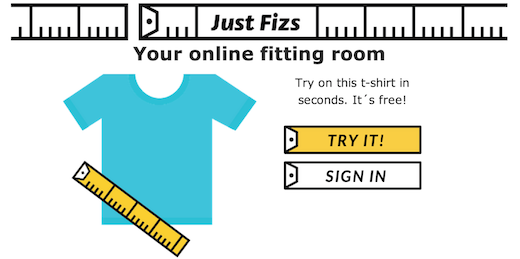 After years of buying t-shirts online, the founders noticed how tiresome it was to take measures according to each online shop's size tables, as well as the uncertainty of not knowing what to expect until they opened the parcel at home. So one question came to mind; "if each time I buy a t-shirt in a physical shop, I end up in the fitting room, why can´t I do the same when I buy online?" This became the spark.
What is JustFizs?
It´s a web application that allows online stores to offer their customers the opportunity to "try on" the t-shirt online before placing the order. JustFizs renders size charts obsolete by giving customers an easy and efficient way of determining their right size in just 3 clicks. This solution enhances user engagement with the online shopping experience, making it a faster, easier and accurate shopping process.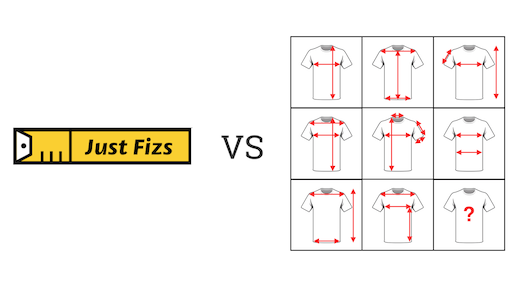 How it Works?
Justfizs is a button (like Facebook´s, Twitter´s, etc) that can be easily integrated into the seller's website.  When a user clicks it, a pop-up appears, and the user gets to make a visual comparison of his favorite t-shirt and the one he is currently looking at online. The user then gets to see in a glance which size adapts better to his style. Click here if you want to try on a t-shirt online for the first time.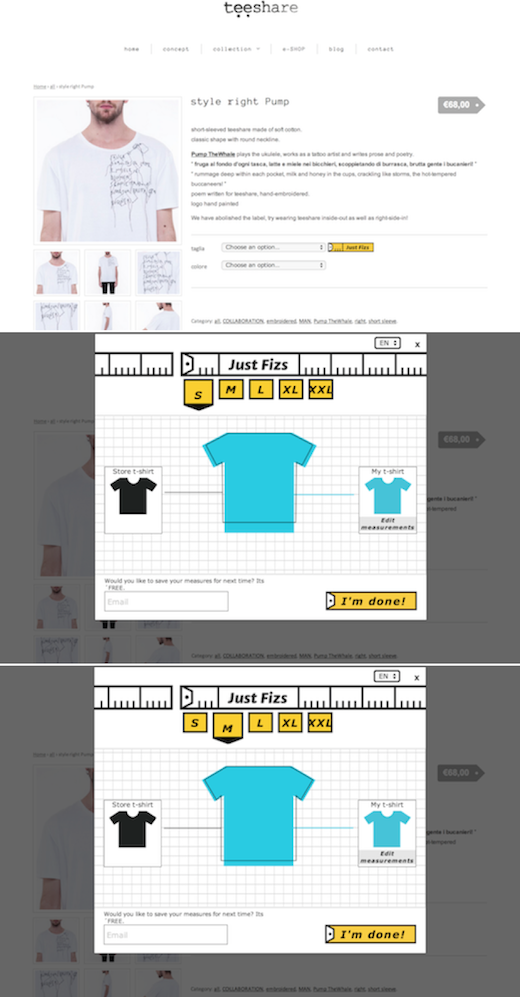 Why is it innovative?
The app features a t-shirt size standardization, meaning that one user can try on thousands of t-shirts with only one data input. The app can be used by registered and unregistered users to allow higher usability. The main advantage of being registered is that one can have its reference t-shirts on hand, which means there is no need to measure a t-shirt again!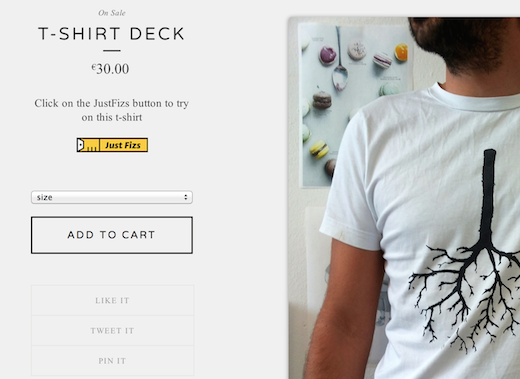 Do you run a t-shirt ecommerce?
Then sellers have the chance to increase the confidence of new users, make the purchasing experience more agile and decrease the costs of their return policy.
If you want to include the JustFizs button on your site, you need to do the following:
a) Create a business account at www.justfizs.com
b) Create as many buttons as you need to cover different patterns on sale
c) Paste a single line of code onto your website
The good news is that any type of online t-shirt store can use Justfizs, and as it is now in Beta, it's free of charge. Plus, the software is developed in a way that makes it accessible to small to medium size companies and there are no IT requirements to manage it.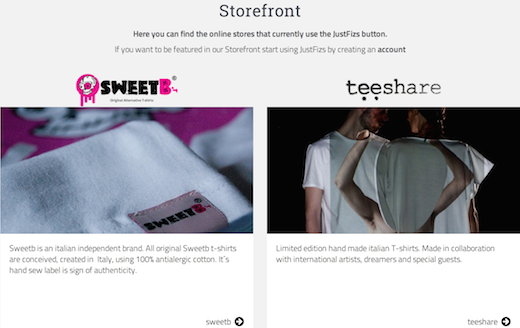 ---
---