31 August 2009, writed by David
category: tshirt
Paper Heart Clothing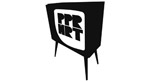 The Paper Heart Clothing (from Germany: Berlin/Tübingen) extremely limited Spring Line was released, featuring only 100 Shirts of the Hearts Are For Lovers Print.
David, Paper Heart Clothing:
"Paper Heart Clothing has been my dream for three years now. And since dreams feel better when they come true, I just jumped into it head first and went into print. With two homebases in Tübingen and Berlin, I don¹t see Paper Heart Clothing as a commercial brand.
To me, it is rather an art project with a message and the courage to offer individual, small-numbered releases for the right people, instead of letting the thought of making profit take over.
Paper Heart Clothing doesn¹t stand for bright neon colors but for the ideology of wearing your heart on your sleeve. The poetic term paper heart refers to the vulnerability that every human being carries in a certain spot. Showing it, living with it, bearing the scars of one¹s own past like a war veteran¹s medals is the only way to becoming happy in a world where words can be sharp as knives. Lift your head and show the world your face.
On the path to happiness and authenticity, the ideas of Straight Edge and Vegeterianism play a big role for myself, as well as for the development of Paper Heart Clothing".
You can follow Paper Heart Clothing with their blog and myspace.

David, See Ya! - iloveyourtshirt x Play-Doh.
---
---