17 March 2014, writed by Yar
category: tshirt
Katia Kokoreva Relaunches KoKotish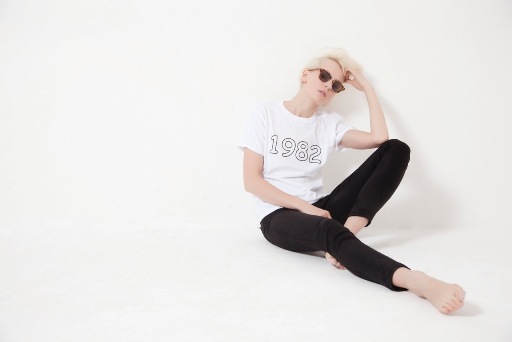 New York, NY -- Top fashion model Katia Kokoreva has been seen on the runway sporting the beautiful designs of Ralph Lauren, Karl Lagerfeld, Giorgio Armani, just to name a few. Being part of the fashion world for almost a decade, she was destined to create a fashion brand with fresh new perspective. And so KoKotish was born.
Originally launched in 2010 the brand soon after had to go on hold because Katia needed to attend to her growing family. Katia relaunched the brand last year, offering a unique twist to how we see and wear T-shirts. These T-shirts are made and printed in the USA, because Katia wants her customers to now she cares about quality and craft of the items she is selling.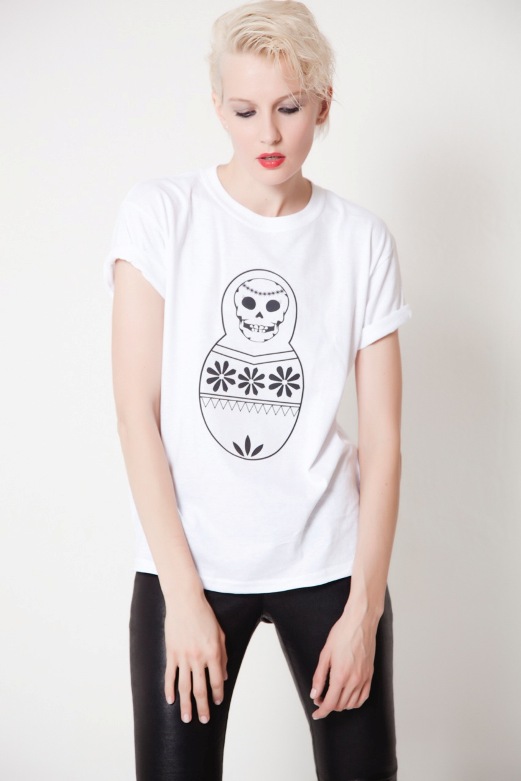 Starting with the release of the "Model" T-shirt collection that showcased 5 different hand-drawn portraits of top models; this particular line help raise $2,760 from the sales of a 138 T-shirts that were sold in order to support the Russian Children's Welfare Society. Katia, a native Russian born, never forgets where she came from and is always looking for ways to have her brand give back to the community. This particular line is no longer on sale but the designs can still be seen on the KoKotish website.
The "Baby Animals and a Bird" collection launched at the same time made us realize that Lemurs and Aardvarks can be just as cute and adorable as a Chihuahuas! This particular collection is still on sale and is said that it might be expanding in the future to include more animals both wild and domestic.
Just last month KoKotish released their new collections "Russia Rocks!" and the "Year" tee. Each design in the "Russia Rocks!" T-shirt line offers a fun play on Russian words and objects in an artistic way. The most raved about shirt in the collection is the "Matryoshka Doll" better known as the Russian sitting doll. This black design on the white T-shirt sports the traditional doll but with a skull for a face, giving it that edgy rock n' roll feel. This shirt like many others from the KoKotish line is great when paired with a black blazer, skinny leather pants/jeans and heels.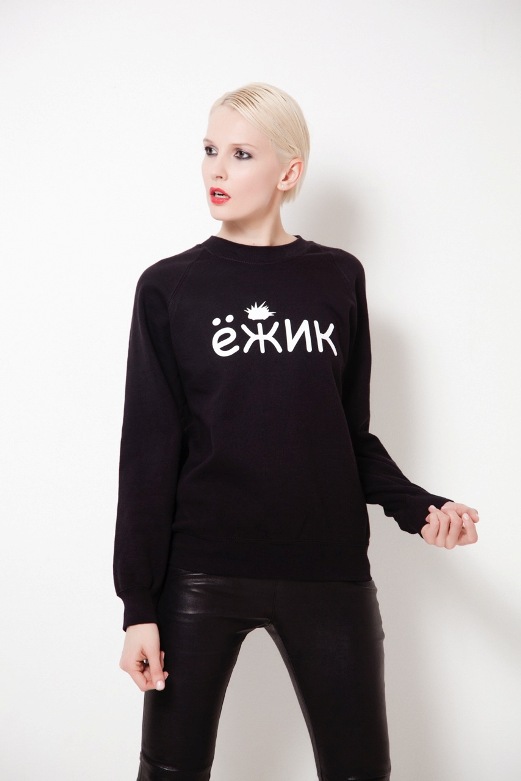 The second popular design is that of the Hedgehog (Russian word: ????). KoKotish has expanded their line from carrying T-shirts to now sweatshirts as well! This design showcases the Russian word for Hedgehog with a small outline image of the animal directly above the word. This design is featured as a black image on a white T-shirt and a white image on a black sweatshirt. It truly is quite the perfect pair!
The "Year" tee, is simplistic yet powerful. We all have a particular year in our life that has significant meaning to us. Maybe it was the year you graduated from high school or college. Maybe it was the year you got married or even the year you had your children. Whatever the occasion this is the perfect T-shirt for remembering the year those great memories happened for you or for others, as this would make a great gift!
As the year continues on, we cannot wait to see what else the KoKotish brand has in store for us!

---
---