14 July 2015, writed by Yar
category: tshirt
Piekuo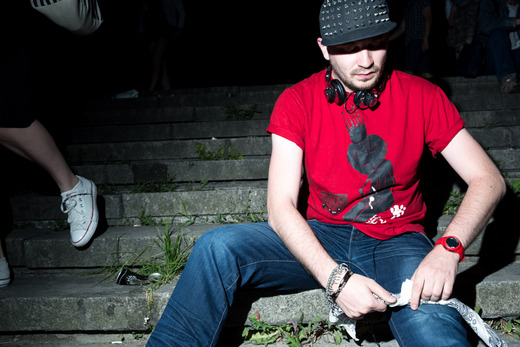 London, UK -- Piekuo.com (piekuo = hell) is a disobedient streetwear apparel brand owned by two brothers.

Older brother, based in London, is the creative force behind all the tshirt designs, photography and visual side of the brand, Younger Brother, who runs Piekuo.com from Warsaw, Poland is the business side of the company; making sure everything makes sense and runs smoothly.

Regarding their brand they say, ''keeping it safe makes us sick; we're into paradoxes, design and freedom of thought.'' The designs are varied - from simple, bold iconic symbols somehow reminiscent of vintage games or occult magic, to messy and bizarre hand drawn illustrations. At the moment the offering consists mainly of tshirts and a couple sweatshirts.

The brand is also heavily involved in the dynamic European vegan and animal rights scene. They cooperate with a couple of vegan restaurants in Warsaw and have joined the fur-free fashion retailers group through the Otwarte Klatki (Open Cages) organization.

From their current Spring/Summer 2015 collection:

Girls: 'Forever Beautiful'
Captivating even after death, equal to the beauty of the ancient goddesses. A cute bow, some wavy curls, no demon can resist her. T-shirt white as her curvy bones.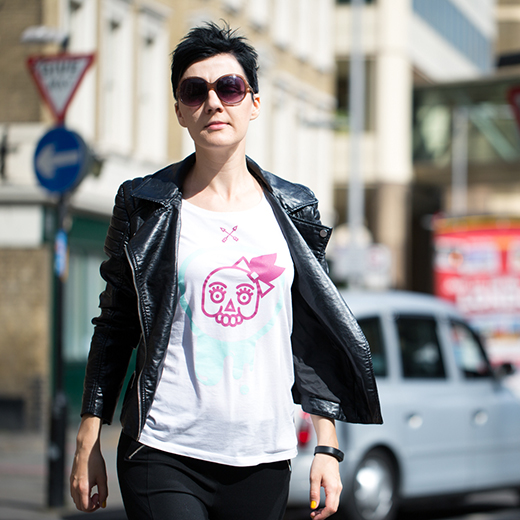 Guys: 'Alpha and Omega'
Big boss with an even bigger jaw. You don't want to mess with him, obviously. Every demon wants to take his place but none has the jaw for it. T-shirt as white as the demon's fangs.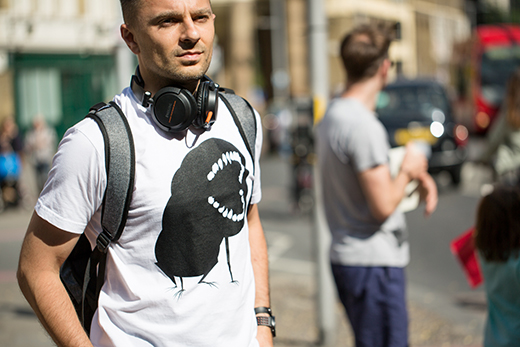 Guys: 'The Shuriken'
The most effective weapon of the ancient assassins, useful at the school, the workplace or the checkout line. Just wipe the last victim's blood and it's as good as new. T-shirt as white as a flash of steel.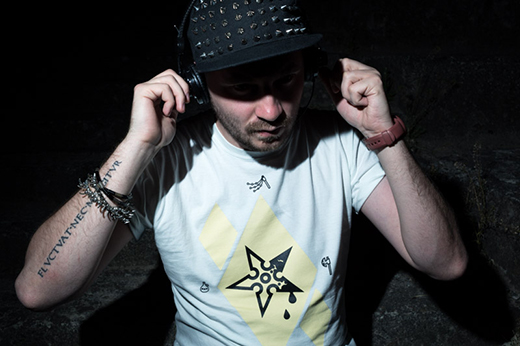 Guys: 'The Bat'
Bats are simply cool. Common knowledge, since the beginning of time. Any self-respecting witch had one. Today, she would simply get the T-shirt, in oh-how-tasteful grey.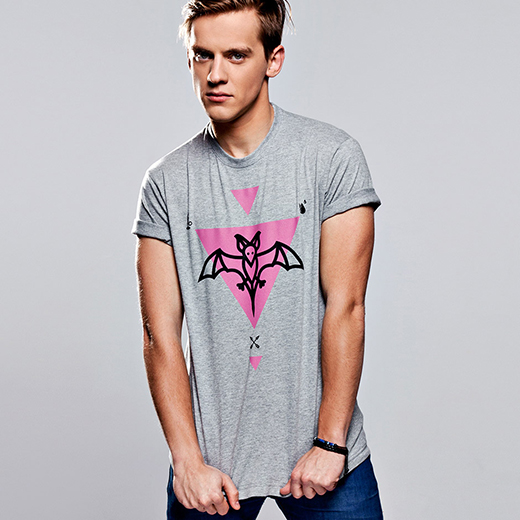 Check them out at www.piekuo.com

---
---