27 September 2013, writed by Yar
category: tshirt
Ryan Ryskamp Revamps Online Retail Apparel Business Model to Use Activism as Currency Instead of Money
Washington, D.C. - - Indie online clothing retailer Aplomb & The Creative Conspiracy believes ideas are worth wearing. Founder Ryan Ryskamp recently revamped their business model to eliminate cash exchange and instead promote the exchange of ideas.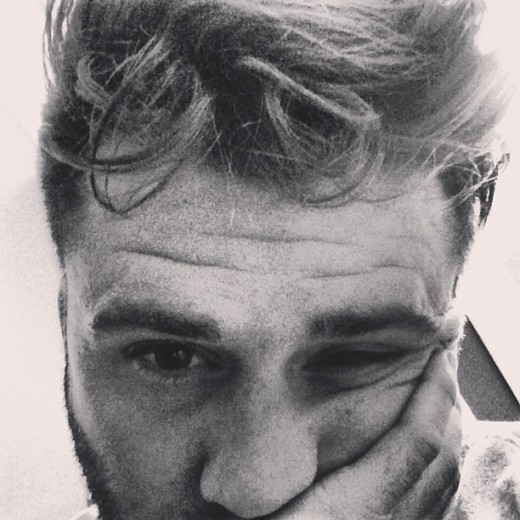 To prove his new business model he took to Kickstarter and successfully received funding mid-way through their campaign coming to an end on September 29th. This came just 4 months after he was released from the custody of The Federal Bureau of Prisons.
The company's new name, Aplomb & The Creative Conspiracy, directly recognizes the importance of community-driven ideation in the company title. Ryskamp developed this concept while serving his 3-year Federal prison term for Conspiracy to Distribute Marijuana.
"When you make the decisions that I did you either find your purpose and compassion or you run even further from them." said Mr. Ryskamp "I feel lucky to have gone through what I have, it gave me time to clarify who I wanted to be and hone in on how I could begin to help others. I think the duration of my time away along with who I was surrounded with contributed to bouncing back so quickly after being released."
Today at Aplomb, crowd-sourced content gets made into visual designs by up-and-coming artists, and then becomes clothing. Creative individuals write articles about things they want to advocate for and post their written content to Aplomb's community website. Topics range across a wide variety – from gun control to LGBT rights. People read the content and vote on the cause. Site members gain points for contributing ideas and voting on others' ideas. The causes that get the most votes get turned into visual representations by up and coming artists that are printed on Aplomb's clothing.
Anyone can submit ideas to The Creative Conspiracy to be made into clothing. Members use points (not money) to buy the clothing, so they can literally wear their support of the idea. Ryan Ryskamp, founder of Aplomb & The Creative Conspiracy, elaborated more on his motive behind this new business model:
"We can offer anyone the opportunity to contribute to our creative process and then watch their idea transform into a tangible product that is sold in retail stores alongside their favorite brands." Ryskamp continued "It's the ideas that are actually worth wearing. We love great design and fashion but they usually have a shelf life. Ideas can live forever, and have a tendency to spread. Why not give the opportunity to dictate the meaning within apparel to the people?"
Ryskamp served his time at a minimum-security facility with about half white-collar criminals. He graduated from James Madison University in 2005 but admits that he learned more in his 3 years prison term than he did in all 4 years of college.

"Before going to prison I had met one millionaire. My father was military so I was used to people who worked for the military. I was never exposed to entrepreneurs. While incarcerated I met lawyers, judges, doctors, politicians, entrepreneurs, Real Estate developers, and tenured professors."
Not only did Ryskamp meet these types of people, they regularly taught him the ins and outs of business. While working as a G.E.D. tutor, the other instructors found out he had a bachelor's degree and committed a drug crime, something very rare in the system. After speaking more with Ryskamp, it was his appreciation for their background that earned him many regular hours of instruction a week from numerous successful businessmen serving time with him.

Aplomb & The Creative Conspiracy is still raising money on Kickstarter to complete funding for the new iteration of the website.
So far they have been featured on numerous domestic websites including PSFK.com and Mashable as well as international sites based in Brazil, Russia, and France. There is still a full-functioning e-commerce store for those who want to pay for their clothing with money.

---
---