01 February 2010, writed by David
category: tshirt
Some news from Long Clothing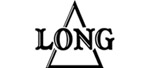 Their brand new store page features photos from their latest fashion shoot with the legendary Matthew Brindle who has also helped them with their latest press campaign, coming soon.
Two new prints which have been added to both their collections:
The "Cube" which up until now has been impossible to print but thanks to their latest printing techniques is finally here! And "Smiles", which has replace the limited edition heart print in our second collection.
They also have new picture galleries from the history of Long as well as the photos from their Xmas party at Punk Club in Soho celebrating their arrival on oki-ni.

David, See Ya! - iloveyourtshirt x Play-Doh.
---
---