29 October 2012, writed by Yar
category: tshirt
Wyndelle Remonde: T-Shirt Designer - Graphic Designer - Illustrator - Flash Animator Interview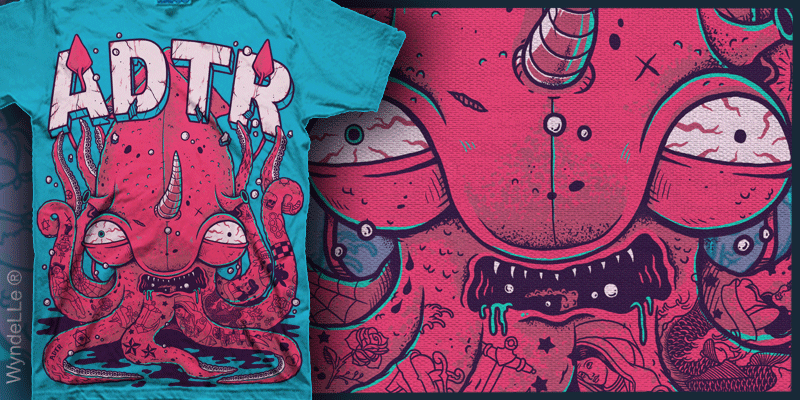 Wyndelle Remonde is a 25 year old t-shirt designer, graphic designer, illustrator and flash animator from Cebu City, Philippines.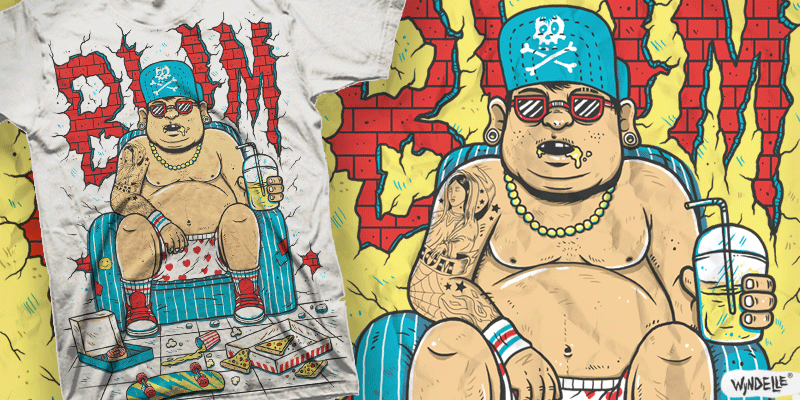 He just recently got back to schooling at University of the Philippines, Cebu in order to finish his bachelor's degree in Studio Arts.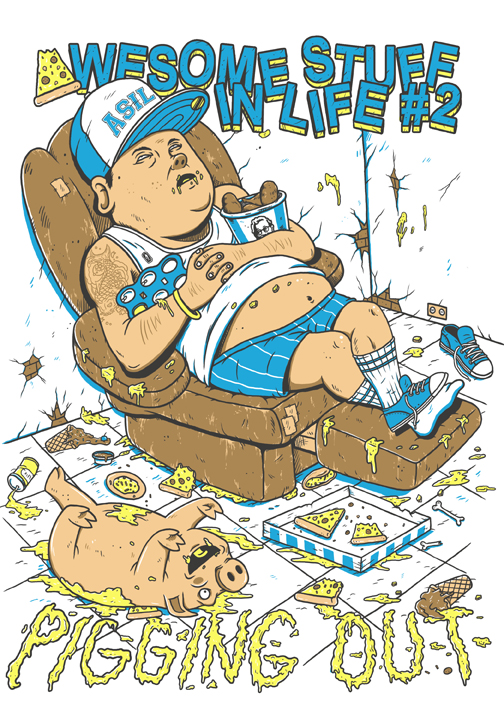 We recently interviewed Wyndelle, asking some questions about his life and design style.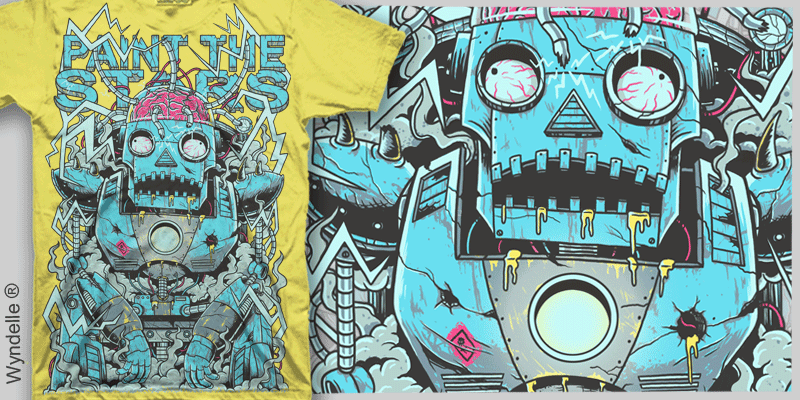 Here's what he had to say...
When did you start creating art?
I started creating art on an early age since my father is also an artist. I was heavily influenced by him.
Was there a point when you began to take art more seriously?
Yes. When I already studied in Art school. Because I had different ambition in life while growing up. I worked hard for it but unfortunately wasn't able to get it. So, I enrolled in art school instead and realized that, this is the only field I have the chance to excel since I have already the talent, why not take it more seriously.
How would you best describe your style?
I have a cartoony, comic-ish style.
At what age did you develop this style?
Not so long ago. When I was already 21 years old. When I consider t-shirt designing as one of my source of income. I practice often and push myself to develop some style that I am really comfortable with.
Who or what are your artistic influences?
I grew up watching cartoons like Ninja turtles, superman, batman, x-men etc. and reading comics. That influenced me a lot and of course my father.
When did you start designing t-shirts?
I started designing t-shirts since I was in 5th grade. Then silk screen them with the help of my father and sell them in class for extra allowance.

Do you look at this type of art as business or just a hobby?
Both! That's the good thing with it.

Do you have any business experience?
Sort off. We have an Apparel shop here in Cebu, City named SOUTH MERCH and I also ran single handedly I AM DOPE! a local brand here in Cebu, City.

Have you ever been ripped off? If so, was it subtle or obvious?
Yes and it really was obvious.

Is there any particular design you are most proud of?
My Robo re-charge design. That was My 1st and last "tee of the day" on emptees before they shut down. And was sold to Paint the stars which is one of my favorite brand.

Is there a design that you didn't like, but received high acclaim?
I guess. The four-tusk mammoth design submitted to textile.com before. I kinda don't like it because the style is really different and it was just made for fun at first. But, they printed it. So, not bad at all.ehe

Do you have any formal training or schooling?
Just recently got back to schooling at University of the Philippines, Cebu. To finished my bachelor's degree in Studio Arts. Hopefully! Crossed fingers!

Do you have a college degree?
Hopefully soon! hahaha.

What motivates you in life?
Family of course

Are you single, married, or have a significant other?
Single.

Do you have a preference for screen printing or DTG (Direct-To-Garment) printing?
Screen printing, yes.

Mac vs. PC?
Mac.

Favorite clothing brand?
Johnny cupcakes, paint the stars etc.

Do you engage in physical activity (work out, yoga, martial arts)?
Not that much.

Are you a fan of any sports?
Yes! I'm such a big fan of basketball and football.
Do you cook?
Not really. haha.

What languages do you speak?
tagalog, bisaya and english.

Do you play any instruments?
Guitar but I'm not really good at it.

Who are your favorite music artists?
A lot to mention but gym class heroes, Blink 182, ADTR, Four year strong to name a few.
Do you have any favorite TV shows?
Nah, I don't have any!

What is your preferred method of transportation (motorcycles, bicycle, car, walk)?
Riding a bus or a jeepney.

What brands/models of cars do you like?
Not only like but love. haha The VW kombi.

Do you produce art in any other mediums?
Yes! I'm also into painting.

Do you have any favorite books,book series, or authors?
I'm not into reading books. It bores me. haha.
Do you prefer smart-phones or not-so-smart phones?
Smart-phones
Do you have any political stances (left, right, middle)?
Nah, I'm not a big fan of politics.

What is something that you hate or absolutely enrages you?
Rats!
Links:
http://wyndelle.wordpress.com/
https://www.facebook.com/wyndelle

---
---