20 January 2010, writed by David
category: tshirt
Alex Dakoulas is interviewed by FABNOB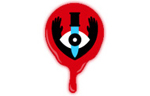 The Australian online t-shirt store FABNOB has posted an interview with Dance Party Massacre founder Alex Dakoulas:
Our fave quote:
"I think it's important just for a label to HAVE a voice, and a unique one is even better. I'm definitely a fan of authenticity, and if you have no story, backbone, or reason behind what you're selling why should I care as a consumer? I like to relate to what the company is about, not just what it is you're selling."
You can follow Dance Party Massacre with their blog and Fabnob with their facebook.

David, See Ya! - iloveyourtshirt x Play-Doh.
---
---