31 August 2014, writed by Yar
category: tshirt
Concrete Coast Clothing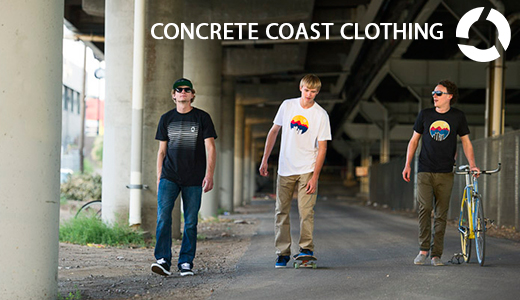 Denver, CO, USA -- Concrete Coast Clothing is built around a life full of fun, adventure, and getting out to experience life to it's fullest. Everything is built around design first, with branding taking a backseat so that no shirt will turn you into a walking billboard. It was created by professional photographer, Connor Walberg, out of Denver, CO.
Here's what he has to say about the line, "From a very young age I've loved creating art in all forms. Starting out with animation through flip books and eventually arriving at the point I am now where I can express myself through unique and stylish clothing that fits perfectly. As a professional action sports photographer for the last 7 years with images published in many major publications and all around the world, I've developed an eye for what looks good. Every design is built to encapsulate personality and draw attention in a good way.
A clothing company is something that I have envisioned creating since a young age, but it had to be built around my values. The shirts are all extra soft and comfortable, well-fitted, and most importantly 100% Made in USA. On top of that, they aren't overrun with branding, and never are built around logos. Instead, every shirt is designed first, and a logo is added at the end of the process. This ensures that every tee is a piece of art, not a piece of advertising.
Concrete Coast is currently run by one person, myself. I design shirts, package shirts, market, sell, hand write a note for each order, and even sew the little tags onto each beanie. It's fully an extension of who I am and what I love to do. It's about hanging out with friends at the skate park, or dropping a sick line in the backcountry on your skis or board. It's about taking time each day (or the whole day) just to love your life by living it to the fullest."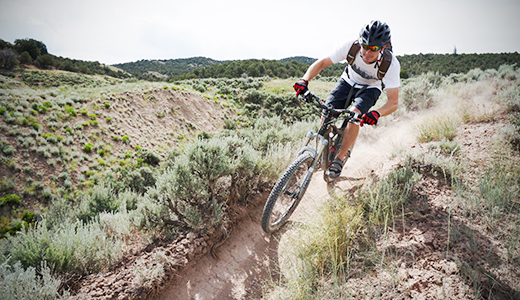 One of the most important components of Concrete Coast is it's view on positively impacting the action sports communities and getting more people outside. Connor sees action sports as, "a way for people to experience life to it's fullest. Action sports create a very positive impact on communities and give kids a way to have fun and express themselves without going down the wrong path." Through sponsorship, Concrete Coast provides kids and athletes with motivation to continue to evolve the sports and industries they are in, and influence others to do the same. Positive role models have a massive impact on people's lives. By sponsoring positive role models, Concrete Coast is able to help them spread that impact. With a small team for the start, he is actively seeking additional talent and athletes to join forces.
Concrete Coast is an expanding line with plans to grow into many additional areas of the clothing industry including button-ups, swimsuits, shorts, pants, jeans, etc. It's a vision for a complete lifestyle in which people wear comfortable and stylish clothing that truly showcases a unique personality and take on life.
So where does the Concrete Coast name come from? For Connor it was a combination of lifestyles, directly derived from skateboarding (Concrete) and Surfing (Coast). It has quickly grown to encapsulate life from the Concrete, to the Coast, including everything in between the company's headquarters in land-locked Denver, and the ocean.

---
---