24 September 2009, writed by David
category: video
Kia Soul Collective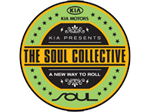 In Support of the All-New 2010 Kia Soul, "The Kia Soul Collective" Features Top Names Across Multiple Disciplines; First Piece Of Content, Documentary Surrounding the Life of Former Threadless CCO Jeffrey Kalmikoff, Launches Today at Kia Soul Collective.
Kia Mtors America (KMA) today announced its launch of the first piece of exclusive content produced and created by The Soul Collective: a hand-selected group comprised of some of today's hottest artists, thought leaders and influencers. A documentary detailing the life of Threadless Co-Owner and Advisor Jeffrey Kalmikoff is the first piece of content to be released. Each member of the collective was tasked with demonstrating "how they roll" through creating original films, art, music and more.
The documentary on Kalmikoff was directed by Emmy-nominated Greg Brunkalla (New York Times Screentest Series, Saul Williams "List of Demands" and "DNA") and shot on 16mm film. To create this piece of content, Brunkalla took a road trip from Los Angeles to Boulder, CO in a 2010 Kia Soul, and spoke with friends and family of Kalmikoff's along the way to paint a picture of the entrepreneur's life and rise to success. Each week additional content will be unveiled from other members of The Collective, including designer Jeff Staple, musician Janelle Monae, and filmmakers Jonas & Francois among others.
"Jeffrey and I thought the best way to tell his story would be to have him talk less, and have the people who know him talk more," said Brunkalla. "The idea was to use the Kia Soul as a filmmaking tool, basically as one big dolly shot across the USA. I interviewed his friends and family over the phone as I traveled to Colorado. It was funny, once I arrived to meet Jeffrey in Boulder I felt more like a stalker then a director. Jeffrey's very happy with how it turned out, which makes me happy."
The Kia Soul Collective is also in the midst of its national tour incorporating live music, video screenings and games. Performances in the 10-city tour will include MGMT, Silversun Pickups, Against Me!, N.E.R.D., Clipse and more.
You can follow The Collective and Tour with their twitter and facebook.

David, See Ya! - iloveyourtshirt x Play-Doh.
---
---