31 July 2009, writed by David
category: promo
Dephect promo code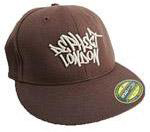 The Dephect promo code give a 10% discount when entered into the discount box (in your Paypal or your Google Checkout).
As well as being a clothing brand, Dephect is a way of life for a group of friends from London with a healthy appetite for creativity. Growing up as skateboarders in the early 90's led to participation in other alternative UK scenes, such as snowboarding, BMX and graffiti. With roots that stem from being immersed in hip-hop from a young age, we were always aware of the influence we drew from art and music. This proceeded to open up the world of art and graphic design as a whole, and a love for all kinds of music.
The simple fact is we do this because we love it, and we are lucky enough to be able to do it for a living. We try to work with our friends on most aspects of what we do, from graphic design to garment design and photography to beat making. Working with friends provides a good source of inspiration and a mutual understanding of what Dephect is and where we are headed.
Dephect is solely owned and run by the people who founded it back in 1998; it has grown from an idea in our bedrooms to a creative outlet for a constantly growing army of friends and allies. A decade down the line and our focus is as clear as ever; to continue developing as a brand, but without losing site of our roots.
Promo code: I-LOVE-YOUR-T-SHIRT

David, See Ya! - iloveyourtshirt x Play-Doh.
---
---