13 August 2009, writed by David
category: event
IMU: Bringing The Inside Out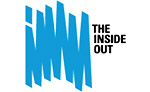 The IMU brand debuted its promotional launch campaign on Wednesday with a short video entitled "It's About Time" with guest appearances from Steve Breaston, Arizona Cardinals Wide Receiver, and John Beilein, University of Michigan Men's Head Basketball Coach.
David Merritt (the CEO/President of IMU) has been teasing his viewers over the past few months with his viral video blog series called "The Get Ready," sharing his journey, many roadblocks, valuable experiences and some laughs for others to benefit from.
While those watching may not have known the name of the company or many of the juicy details, they continued to tune in with over 6,000 views combined on YouTube and Facebook in just three months.
David Merritt, IMU:
"I think once people see the video they will know exactly what we're about. It's simple; we're about spreading happiness. Who doesn't want to be a part of that? I invite everyone to come see how much there is to be happy about".
I Miss You, Inc. and the IMU brand will be released in all its glory at the official company launch event: "Bringing The Inside Out."
The event will showcase IMU's first t-shirt collection and reveal how Merritt plans to innovatively change the face of fashion by building an apparel company on a socially conscious platform.
The challenge IMU sets forth begins with its own company's  employees, extends to its customers, and cycles throughout communities focusing primarily on youth.
It all takes place at the University of Michigan League Ballroom beginning at 8pm, doors will open at 7:15pm.
Attendees will include R.J. King, Editor, DBusiness Magazine, John Beilein, U of M Men's Head Basketball Coach, Michael Finney, President and CEO, Ann Arbor SPARK, and several other influential individuals committed to and supportive of IMU.
Proceeds from the event will be donated to Mott Children's Hospital, the first step in IMU's ongoing commitment to better the lives of today's youth.
You can purchase your ticket with Neptix.
You can follow David Merritt with his twitter.

David, See Ya! - iloveyourtshirt x Play-Doh.
---
---