11 December 2009, writed by David
category: it's hot
It's hot, #2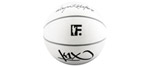 It's hot is the list you wanna read before your week-end. The list is full of stuffs we loved during the week.
Here is our shoot #2:
WK Interact, how to blow yourself up video.
The 25 coolest Sneaker Designs of 2009.
Tee48h, a new Tshirt store.
F.C.R.B. Hyuga Kojiro tee.
The Air Ball, Frank 151 x Stay High 149 collaboration.
Stussy x Basil Wolverton tshirts.
New Era Star Wars Collection.
The Hundreds x DMC line.
Under Glass 1 (DJ'AM's collection).
Grand Piano Air Max 1 (Nike x Phantaci).
"YES" drawing by So-Me.

Louis Vuitton Monogram Gold/Silver OR The Metallic Tyvek Bags.
Partners In Crime special color, Rebel8 x New Era.
Neckface (Devil's Disciple opening Video).

David, See Ya! - iloveyourtshirt x Play-Doh.
---
---