21 October 2012, writed by Yar
category: tshirt
Ryan Seaman: T-Shirt Designer - Graphic Designer - Illustrator Interview
Ryan Seaman is a graphic designer currently living in San Diego, California who loves making prints of his artwork. His style varies, as he is always trying to break new ground. An early obsession with drawing golf courses – Ryan estimates he drew over a thousand, complete with sand traps, water traps, and dark woods – pointed him to the arts.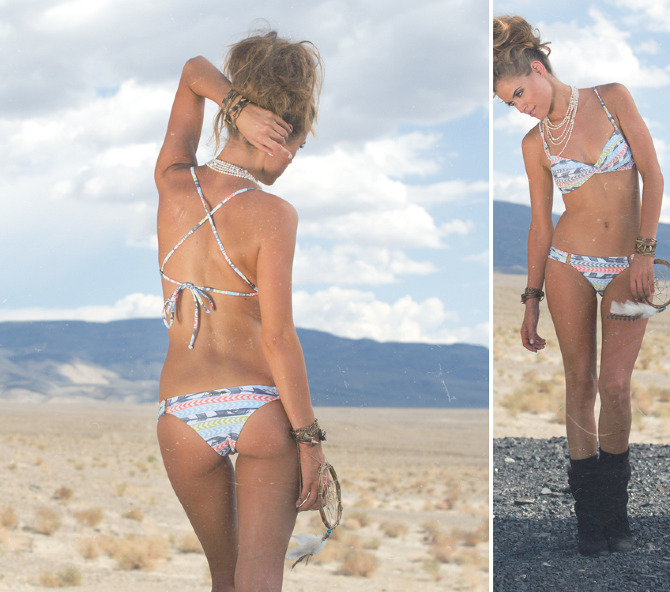 The Minnesota native took up painting and discovered that he loved to get his hands dirty, which he attributes to working in his father's photography studio as a teenager. After moving to San Diego in 1997, Ryan rediscovered painting and began to experiment with typography, curious patterns, unusual fabric, old books, and hand-made objects and started incorporating them into his designs. He enrolled in the Art Institute – San Diego and graduated with honors with a degree in Graphic Design.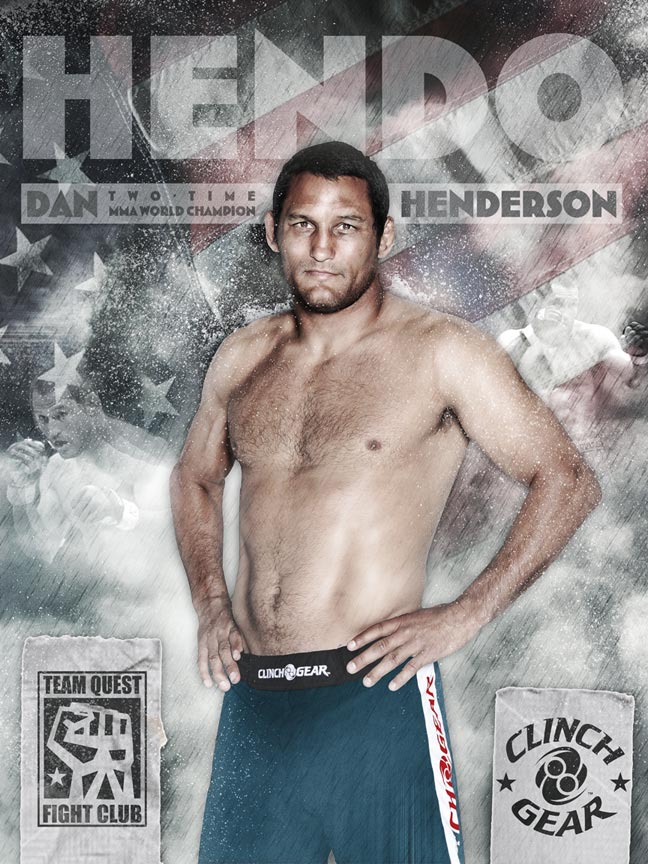 Working under the alias DESIGNByRDS, Ryan's illustration and graphic design projects combine hand-drawn elements, multiple textures and found materials across a wide range of visual media.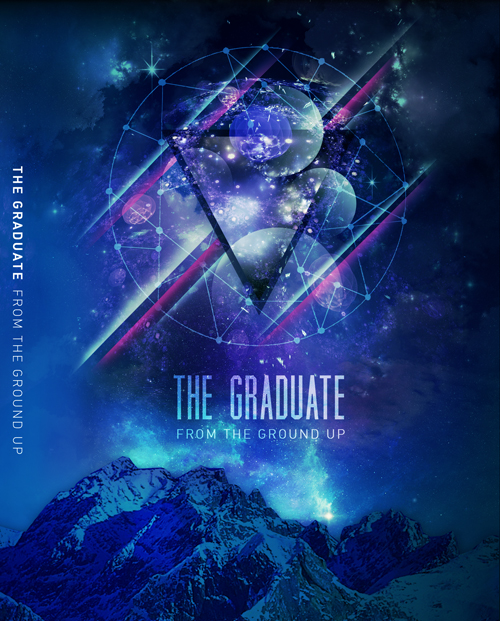 Some of his t-shirt designs were selected by DesignByHumans for their daily t-shirt competition and one of them went on to win Shirt of the Month while also gaining a RockStar Award for 1000+ sold.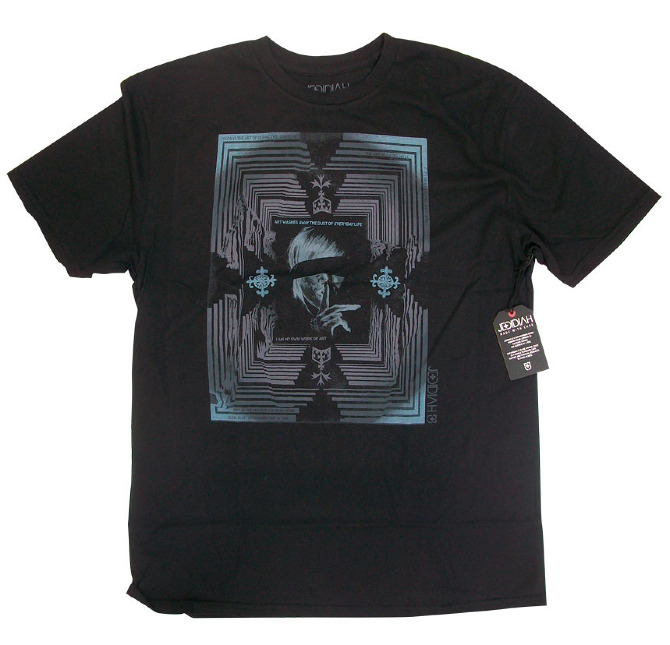 DESIGNByRDS is an independent design studio specializing in print work, advertising, web design, brand identity, posters, illustrations and apparel graphics.
Here's what Ryan had to say when we interviewed him...
When did you start creating art?

I started drawing at a pretty young age, mainly drawing hands, faces, and a lot of golf course layouts. I thought it was fun to invent my own courses by deciding where to draw sand traps, water hazards, the fairway and eventually, the green. I drew a lot of those as a kid and slowly stopped drawing due to playing a lot of sports and being outside a lot.
Was there a point when you began to take art more seriously?

I worked at my father's job during High School. He worked in a photography studio and did a lot of the computer/design work. I was around really big productions of photography, packaging, film and design. Once I got into college, I realized that training had helped me figure out a career that I would be pretty happy with.
Where did your nickname or "nome de plume" come from?

I just go by DESIGNByRDS. RDS are my initials and since I've had that name for years I've just kept it. I've trying coming up with something clever but it never feels right.
How would you best describe your style?

I'm not sure I have a style but if I do, I'd say it's a mixture of collage, textures, line work, image manipulation and a little taste of chaos. I'd like to think I could adjust and adapt to whatever the brief gives me. I never wanted to pigeonhole myself into one area.
At what age did you develop this style?

I think I came around to this type of design style in college but it's always changing and I never want to get stuck in one place. A lot of times I add too much to a design and it becomes cluttered and I find it hard sometimes to stop because I always feel I can add more to the design to make it more interesting. I'd like someone to look at my art and have to think for a minute about what's going on, see the story beneath the story. Lately I've been wanting a more simple style just to challenge myself.
Who or what are your artistic influences?

I've always been influenced by textures and I usually find that being outside whether I'm on a golf course or in some alley downtown. I have a lot of people I admire, in a lot of different categories. Lately, I've been into Saul Steinberg and his simplistic storytelling doodles. Mathilde Aubier, Emmanuel Polanco, Evlyn Hahn, Sara Udvig, Jolby, Saul Bass, Aesthetic Apparatus, Heads of State, Emil Kozak, Bauhaus, Swiss, Neuarmy, Michael Cina, Mear One, Vahalla Studios, Deanne Cheuk…etc..I could go on forever.
When did you start designing t-shirts?

I remember a friend of mine, Josh Kenyon was doing a lot of artwork for bands in college. He asked me if I could take a job for him to design t-shirts for a particular band. I remember jumping at the opportunity but had no clue how to do it. I'd never done that type of work before. He offered some suggestions, but basically, I didn't even know how the process worked or how to make the art ready for print. The band ended up buying the artwork so that gave me a little confidence to do it again. Now that I look back at the designs I laugh, but it was just a learning process and it took a while to find my niche in that type of work.
Do you look at this type of art as business or just a hobby?

When I started school for Graphic Design, I got in it to have a career.
Do you have any business experience?

I started freelancing in college and haven't stopped since. I put in hours and it has paid off so far. I've learned countless business lessons from freelancing. One of the most important lessons I've learned is to take ALL freelance money and put it aside in a Savings account and not touch it unless absolutely necessary. I used to just mix that money in with my spending/bill money, but since I started saving it, it's built up fast. Oh, and get a business license if you're deducting your freelance expenses for freelance. They'll get you sooner or later.
What motivates you in life?

Just to keep working harder than the guy next to you and it will pay off. It's not about the money, it's about being happy doing what you love.

Are you single, married, or have a significant other?

I'm married to two Black Labs, Bubba & Gump.

Do you have a preference for screen printing or DTG (Direct-To-Garment) printing?

DTG offers a lot more opportunity but honestly, I don't care either way. It depends on the design.

Mac vs. PC?

I was on a PC all throughout college but quickly turned to a Mac after and haven't looked back. It's more designer friendly in my opinion.
Favorite clothing brand?

I shop on JackThreads because there is a wide range of clothing at a good price. I don't really have a favorite. Sorry, that's kind of boring but I'm not really into labels or brands. I usually just wear jeans and a t-shirt.
Do you engage in physical activity (work out, yoga, martial arts)?

I grew up playing hockey and still love to play. It's a great workout. When I'm having any sort of creative block, I go running or walk my dogs Bubba & Gump. It always stimulates my brain and I've learned this works for me. Everyone tells me to do yoga, and I know I should. It's on my 2013 list of goals.
Are you a fan of any sports?

I love all sports, but hockey is my favorite. I grew up in Minnesota, the land of 10,000+ lakes. That means everyone grows up on a lake and the only thing to do in the winter besides shovel snow or drink beer, is play hockey. I'm a fan of MMA and most other sports. I grew up playing all sports so I'm pretty open to anything involved in competition.
Do you cook?

I love to cook. It's creative if you want it to be. But honestly, I'm usually pretty tired by the time dinner comes around and usually half-ass something just to eat, or I go get a burrito. San Diego has the best burritos in the country.
Are you a vegetarian or vegan?

I'm open to trying both vegetarian or vegan. I love a good steak but most times, it's too much and eating vegetarian or vegan is more healthy and makes me feel better. So I kind of do all three.

What languages do you speak?

I speak a little Spanish but I'm not fluent.

Do you play any instruments?

My father is a jazz musician, he plays piano. So I started doing that when I was little. I went pretty far, playing state competitions, and eventually, playing in front of 3,000 people at Northrop Auditorium in Minnesota. I soon quit once I turned 16. It wasn't cool back then and my practices were always Friday after school when the neighborhood kids were playing outside. I hated going to practice. But now I look back and that was one of the biggest mistakes I made. I can't play a lick now. Relearning the piano is also on my 2013 goal list.

Who are your favorite music artists?

I LOVE HIP HOP. Not the current stuff, but the old school rap. DJ Premiere, Das EFX, Cypress Hill, Gang Star, Jedi Mind Tricks, Jeru The Damaja etc…Atmosphere is always playing on my ear buds too. He's from my hometown and raps a lot about things I know about so it makes me feel at home listening to him. I like Indie music too but usually Hip Hop and Old School Rap gets me motivated and working smooth.
Do you have any favorite TV shows?

I watch TV just to escape my mind from thinking too much. So I watch a lot of junk. Workaholics is currently one of my favorites. I don't care what anyone says, I still love a good episode of COPS. It makes me sweat.
What is your preferred method of transportation (motorcycles, bicycle, car, walk)?

In San Diego, you need to drive most places but when I get a chance, I get on my Electra Bicycle and get around that way. The weather is so nice here so it's fun to be on a Beach Cruiser. My two best friends have Motorcycles and want me to get one but I feel they're hard to drive in San Diego. There are too many people on the road and I don't want go out like that. I don't trust myself on one. I'd like to skateboard, but I know I'd bust my ass and that wouldn't be fun.

What brands/models of cars do you like?

On a bike ride the other day, I came across a Dodge Dart Swinger. Gold body, black hardtop. Google that! I thought about stealing it later that night but it's one of my neighbors.
Do you produce art in any other mediums?

I paint a little, but am not too good at it. I don't practice enough. A friend of my recently built a wood laser cutter and will be trying that out soon. I'm thinking about designs that I could cut out wood shapes and somehow making art with it.
If you watch or listen to the news, from what source?

I read the newspaper every day. I like to hold a paper, not view it on my phone or computer.
I also check CNN daily.

What movies do you enjoy most?

I think all of Will Farrell's movies are great. I could watch them over and over. I also like movies about war or prison. Two places I never want to be. Any movie that puts me in a situation I'd never want to be in has me on the edge of my seat. That's when a movie is good, when you can feel yourself being in that situation and what you would do.

Do you have any favorite books,book series, or authors?

Dean Koontz is my favorite author. He's suspenseful and his books are always good. I read a lot of books on design too. That's one of my hobbies, collecting books on design. Currently, I'm reading "Killing Lincoln" by Bill O'reilly & Martin Dugard. It's the whole story on how Abraham Lincoln was killed. They go over a lot of events that they never told you in school or other books. Great book!
Do you prefer smartphones or not-so-smart phones?

I like smart phones, I have one, but honestly, phones these days take a lot away from social interaction. It's good for organization and information, iTunes etc.. but it can be a big time waster too. I find myself on my phone too much and that's a little depressing for me so I try to manage it.
Do you have any political stances (left, right, middle)?

I think mostly politician's say what you want to hear. They're all kind of crooks in my opinion.

What is something that you hate or absolutely enrages you?

People that eat with their mouth open or eat loud. People who eat in movie theatres bother me too. It's just rude and I have a hard time concentrating by distraction. I try not to let things bother me to much.

http://www.etsy.com/shop/DESIGNByRDS
http://www.facebook.com/DESIGNByRDS
http://www.twitter.com/cbass99

---
---