04 November 2013, writed by Yar
category: tshirt
T-Shirts Wanted: Dead or Alive
Bexleyheath, Greater London, UK -- Andi Best is freelance illustrator, web designer and graphic artist based in Bexleyheath (South East London). He is also a devoted T-shirt wearer... to put it lightly.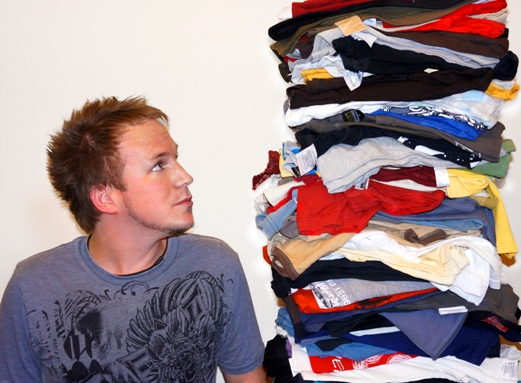 So devoted that his friends would often joke that he had enough T-shirts to last a lifetime. In reality, he owned around 60, which was pretty excessive, but certainly not a lifetime's worth- so he felt wearing a year's worth would be a decent compromise and pledged to wear a different T-shirt every day for the whole of 2013. Since that meant he would need to source and wear 365 different T-shirts, Andi built a page on his website to track his progress: www.andib.co.uk/36t5.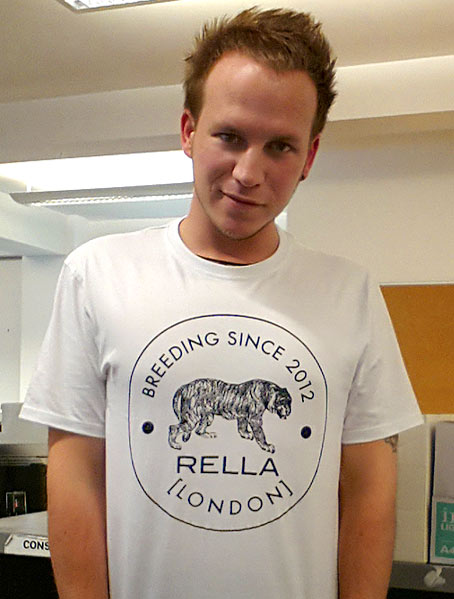 In the lead up to January 1st, Andi continues to seek donations of T-shirts to help him make his quota. Each T-shirt receives its own entry on the website with photos, blurb and links, which is an incentive to get retailers, T-shirt designers and the general public involved. The best bit is, at the end of the project (January 2014), he will be passing all the donated T-shirts onto a yet-to-be nominated clothing charity.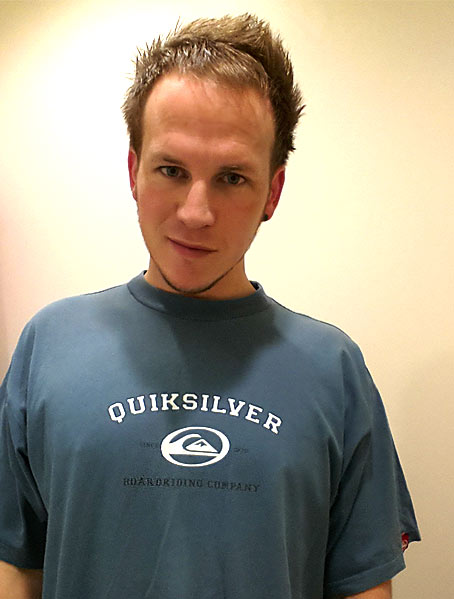 Unfortunately, with 57 days left in his challenge, Andi's T-shirt supply is running low.

"As winter draws in, I face the toughest part of the challenge yet, not least because the weather will hardly be suitable for T-shirts." said Andi. "On top of that, […] T-shirts are becoming more and more scarce at this end of the annual shopping cycle. I still have two months to go and currently not enough T-shirts to see me through, so I'm doubling my efforts to promote the challenge in one final push."

If you are a streetwear or T-shirt designer and are interested in contributing to Andi's cause, all you have to do is donate a T-shirt. That's it.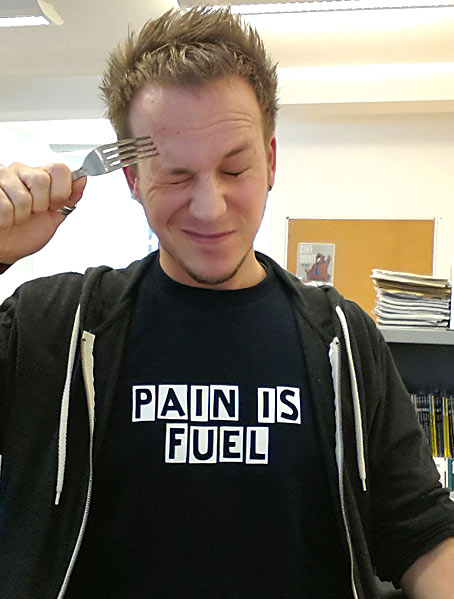 Maybe you have an old T-shirt lying around? Maybe you're a T-shirt designer looking for exposure? Maybe you're a retailer with a load of T-shirt stock that won't shift? Whatever your T-shirt situation, you can take part.

Please make sure your t-shirts:

• are sized Medium
• are sized for Men (As hilarious as it might be, he doesn't think he needs to resort to women's clothing to meet his target)
• aren't offensive
• aren't a mess- T-shirts don't have to be brand new, but ripped, ruined, covered in paint etc. isn't going to fly. Oh and clean. Please send them clean.

---
---