14 September 2009, writed by David
category: tshirt
The Imaginary Zebra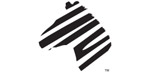 The Imaginary Zebra clothing brand started since 2006, from Davis, CA. They promote the use of imagination/open mindedness as well as incorporate "imagination" into their clothing.
The new collection includes the penguin that can't stand the summer heat, the Polaroid that actually makes you smile, the objects that spells out The Imaginary Zebra (If you look hard enough), and the Original Zeebhead with wood grain pattern.
All the shirts has a "tail", the TIZ logo behind the waist area.
You can follow The Imaginary Zebra with their twitter, blog and facebook.

David, See Ya! - iloveyourtshirt x Play-Doh.
---
---