23 July 2015, writed by Yar
category: tshirt
mymaptee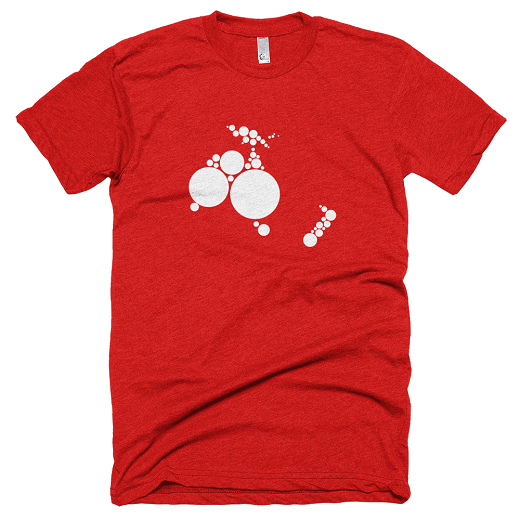 Toronto, ON -- Mymaptee announces a new line of simple patriotic tees. They're fresh and subtle, and not loud or boastful. The idea started when lead designer Hannah Shamji was looking for a map t-shirt to represent her home country, but couldn't find anything that wasn't overly (or rather, obnoxiously) patriotic. All the tees were once-a-year type of shirts, to wear on a national birthday or Independence Day. Hannah wanted a tee with more utility than that, and something a little less...loud. So she decided to make her own.

The mymaptee design is subtle and simple: a visually intriguing and abstractly depicted continent on a clean solid colored tee (or tank). These map tees can be worn on any occasion, not just once a year on an Independence Day or when you're feeling boastfully patriotic. Plus, they're abstract enough that if others don't know their geography too well, they may find themselves staring at your tee with curiosity. There's no text, no mymaptee branding - just a clean map of a continent in bubbles. It's quite intriguing.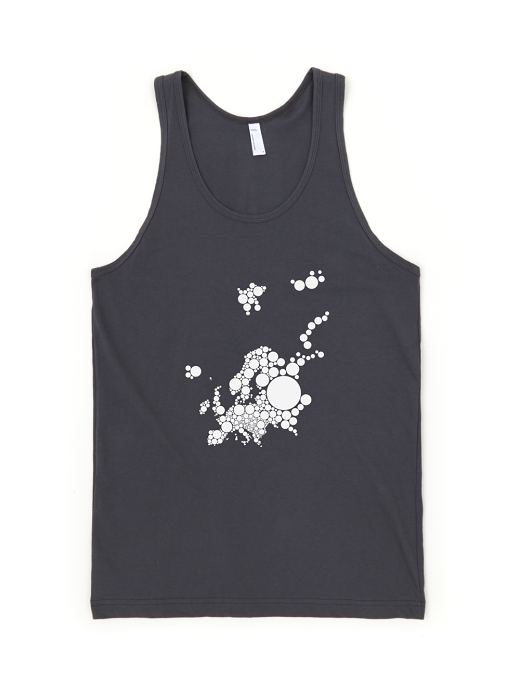 Right now the collection features continents which may seem like a really small selection - and it is - but mymaptee is about a design that's timeless. And it's also about staying connected; not drilling down to your country but staying more global, more centered rather than being the center.

Having said that, mymaptee is a preemie when it comes to t-shirt design, and they know it. So if you have ideas or want a custom design, they encourage you to shoot them an email with your suggestion and they'll design it (for free) and add your request to their collection. Pretty cool, right? They're hoping to expand the design to sweatshirts and bags, or pants in the near future.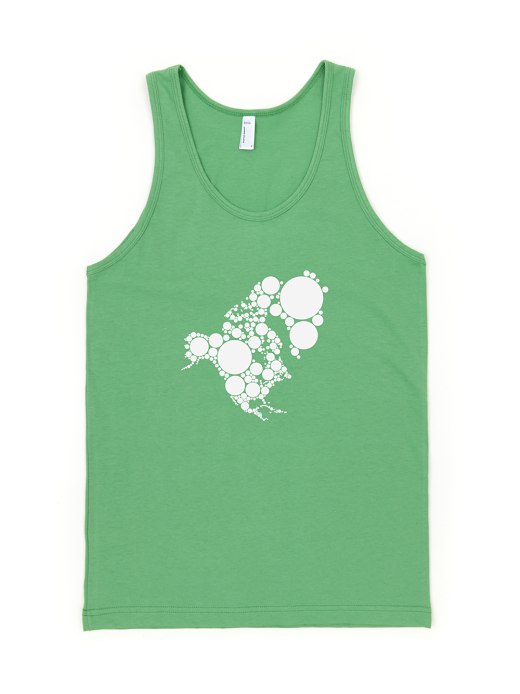 All t-shirt designs are printed on American Apparel (unisex) tees and tanks, so you know it's good quality (stylish, slim fit, soft, breathable, durable, machine washable, comfortable -- did i mention comfortable?). Mymaptee is having a PanAm Games Sale on all merch now, with free shipping on orders of 3 or more. Plus, if you use the discount code PanAm2015 you'll get an additional $5 off (limited time offer).

Check them out at mymaptee.com. All t-shirts and tanks are available in multiple colors.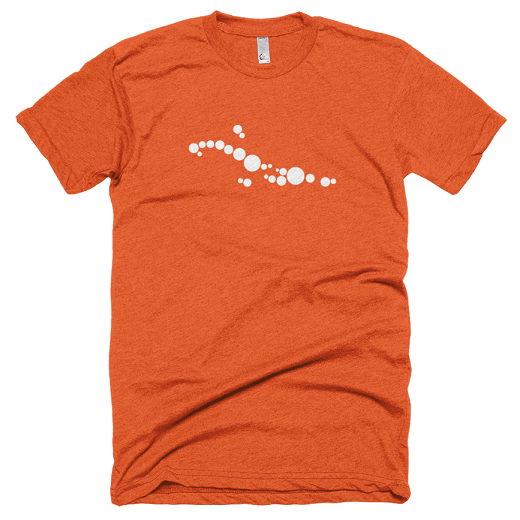 ---
---