29 October 2009, writed by David
category: tshirt
A new band called Alfalfa Seeds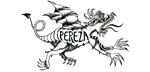 Alfalfa Seeds is a new tshirt brand founded by Rafael Esquer. Alfalfa seeds is the lovechild of New York City street fashion and Mexican graphic design.
Seven Deadly Sins is the debut T-shirt collection, inspired by the life and work of engraver José Guadalupe Posada (1852–1913). Hand-drawn as dragon-like creatures, each of the Sins has a unique personality. Put one on and show off your little monster!
Their mission is to support diversity in arts education by funding scholarships for minority students with part of the proceeds from every alfalfa seeds T-shirt.
Their tees are made from 100% Peruvian pima cotton, alfalfa seeds are available in men's and women's cuts in 3 colors.

David, See Ya! - iloveyourtshirt x Play-Doh.
---
---