26 June 2012, writed by David
category: tshirt
Big mens tshirts, from 3XL to 5xl at BigdudeClothing
At Bigdude Clothing they feature some cool t-shirts on this site, those with great or quirky designs. But we also love the strange t-shirts, those that maybe the average joe on the street doesn't wear.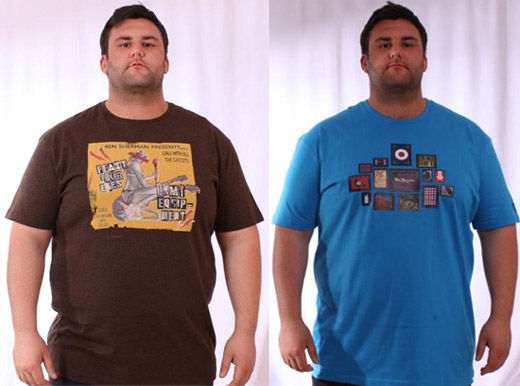 Here they feature extra large mens t-shirt retailer Big Dude Clothing, they have come to our attention as they supply t-shirts upto 8XL! More like a tent than a t-shirt but even the large fellas can now wear good looking and stylish t-shirts. Not many of the major brands produce t-shirts up to an 8XL but there are a few select ones such as UK brand Ben Sherman and Fila!

David, See Ya! - iloveyourtshirt x Play-Doh.
---
---