06 January 2010, writed by David
category: it's hot
It's hot, #4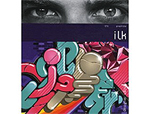 It's hot is the list you wanna read after your Holidays. The list is full of stuffs we loved during the week.
Here is our shoot #4:
Ilk, Design and Designer #076
The MTN Diaries (HD video).
Grems, Le livre (available at Edition Populaire).
Bonom, the artworks map.
Dr. Romanelli x Fraggle Rock x Cassette Playa Tees.
Une fille, un style: FAFI.
Undefeated x Nike Basketball MVPuppets T-shirt.
The World of Lagerfeld.
9five Eyewear video lookbook.
DustTag - iPhone application for the graffiti writers.
Art of Facts featuring Futura.
Adidas x Milk Magazine: Stars Wars Cards.
The Air Max 1APFC Phantaci Grand Piano available at Kix-Files Store.
Boston Celtics x Adidas Originals Phantom II
Scott Schuman (The Sartorialist) interview.
Fuct, The Doctrine, Part 1.
Don't forget the karmaloop's huge post Christmas sale: Up to 85% Off.
Whatup Gangstars!, la vidéo du lancement.
The Purple Bag by Olympia le Tan.

David, See Ya! - iloveyourtshirt x Play-Doh.
---
---