28 June 2010, writed by David
category: tshirt
Fresh news from IMU brand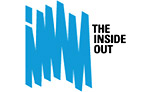 IMU's summer collection includes three main designs - IMU was launched 9 months ago - (Women's 1 of 1, Mosaic Logo / Mosaic Reverse and IMUURME. The international shipping is only $13.
Along with IMU's three main designs, the company, in a collaborative effort with Arizona Cardinals wide receiver Steve Breaston, will debut another Men's shirt entitled "I Am What It Is."
The shirt's message reflects a poem written by Breaston, inspired by his experiences growing up in his hometown of North Braddock, Pennsylvania
IMU will donate proceeds from shirt sales towards the Steven Breaston Foundation benefitting at-risk youth in North Braddock.

David, See Ya! - iloveyourtshirt x Play-Doh.
---
---